I discovered

Aurora Soho

four years ago and I still love it! In the middle of Soho New York, the narrow façade is typical of the Soho style, with its metallic stairs leading up to the door. At the entrance there is the bar and a few tables, and at the back of the restaurant there is a bigger room with more tables.

There is a desire to keep the soul of what must have been a warehouse or a depot in the past. With original hardwood floors, bare-brick walls, tables and chairs made of wood, shelves decorated with cans and jars, the combination gives a very casual and rustic, yet elegant and warm, atmosphere.

The service is efficient and pleasant. The restaurant lends itself to family meals or outing with friends. The subdued lightning is also appropriate for romantic dinners.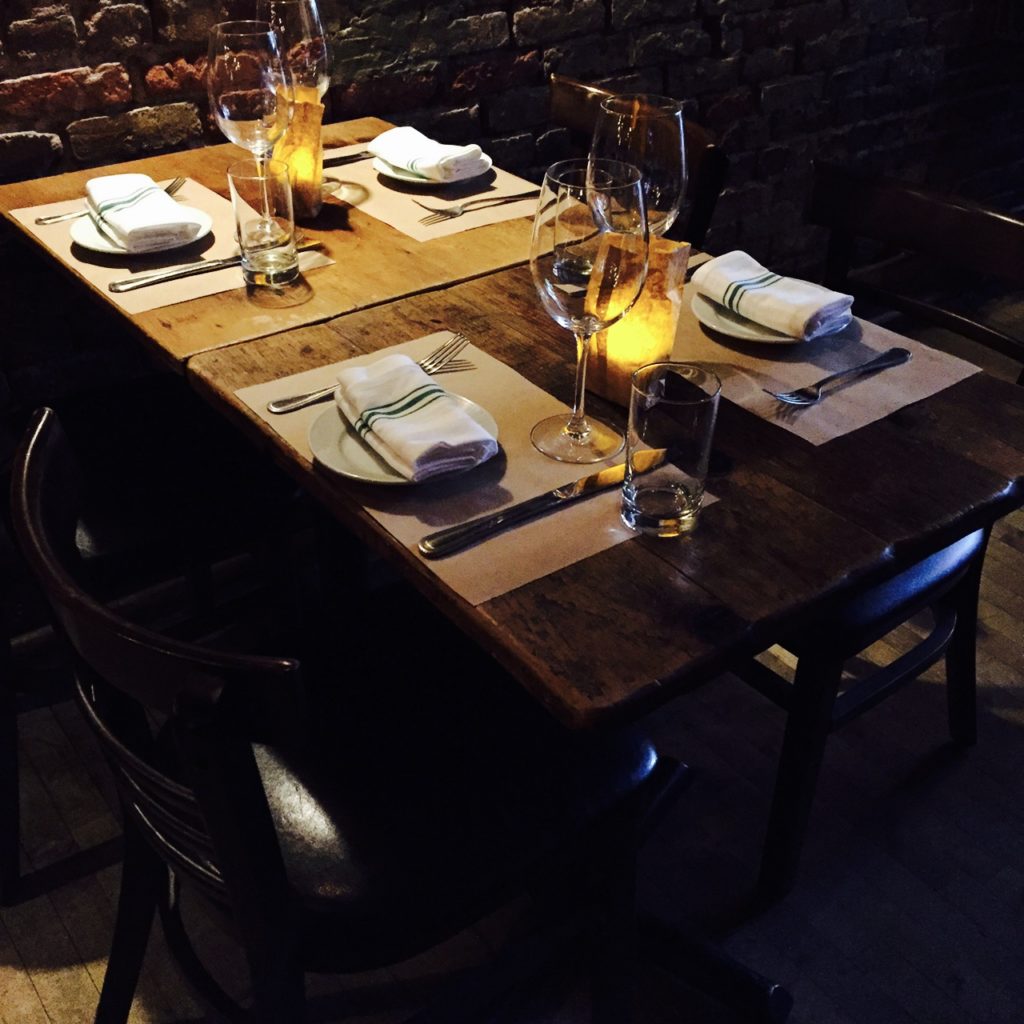 We were a party of eight so we decided to share five appetizers:
La bruschetta: creamy stracciatella cheese with fava beans and mint. It is beautifully presented and very tasty.

La pizzeta: homemade grilled flat bread, Fior di latte cheese, tomato sauce, marjoram, basil, and arugula. Il frutto misto: fried calamari, shrimp, seasonal vegetable, lemon, and parmesan-anchovy mayonnaise. It is, I have to say, a must in an Italian restaurant. Il polipo: grilled Mediterranean octopus with onion confit, hazelnut Romesco sauce, and fingerling potato salad.

Il Prosciutto e burrata: 18 months-aged prosciutto di Parma with cow milk burrata cheese and tomato fett'unta (garlic bread). Everything was absolutely delicious!
I always order their pasta because their pasta dishes are very well prepared and the choice is varied. But I'm sure their main dishes are excellent as well.
I paccheri alla norma: Artisanal durum wheat pasta with cherry tomato sauce, Italian eggplants, buffalo mozzarella and pesto.

Le pappardelle al coniglio: Spinach flavored hand cut pasta with braised rabbit and Parmesan cheese.
I ravioli con burrata: burrata cheese filled pasta, butter emulsion, crushed truffle, foraged mushrooms and fava beans. This was my choice and it was exquisite!

Le tagliatelle: Hand cut fresh egg pasta with morel mushrooms and buffalo mozzarella.
After all that, there was not enough room to order eight desserts so we ordered two desserts and eight spoons: tiramisu and panna cotta with plums. Both were very tasty.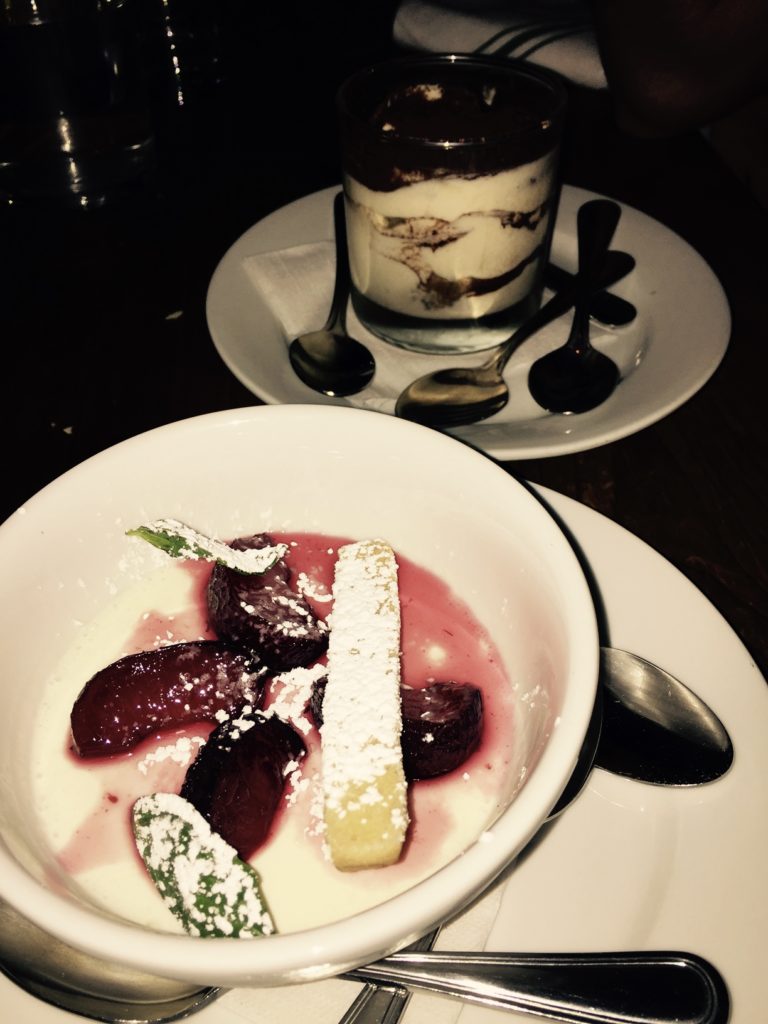 It's actually quite rare that I like a Tiramisu in a restaurant. This one was very close to what I make at home, and almost as good!
Average price for antipasti is $16 and for pasta it is $22; main dish around $28.
Try
Aurora

without any hesitation – you will not be disappointed. Trust me on that one!
---
Aurora Soho
510 Broome st, NY, NY 10013
Tel: 212-334-9020