I didn't read about Crom'exquis before going, I just followed my cousin's suggestion for once. I didn't know what to expect other than it was a very good restaurant.
It is located on the corner of rue Lavoisier and rue d'Astorg in the 8th arrondissement.
© Caliwa Photography
I was quite surprised. First by Chef Pierre Meneau, I was surprised to see a young, 30 years old, confidant, and assertive Chef to be at the head of the restaurant.
© Caliwa Photography
The second surprise was the special treat we got on a Saturday evening.
Crom'Exquis

has two sides: One is represented by the menu served during the week – more traditional, but still elaborate. The other side is the "table d'hôte" – host's table.
© Caliwa Photography
Pierre Meneau closes part of his restaurant and leaves 2 or 3 tables open near the bar.
On Saturday evening he works solo. He goes to the market in the morning, and while buying his products, he decides on the menu for the evening. Saturday evening he's the chef, the server, the sommelier, and the dishwasher. What he likes the most is the very special contact he has with the clients.
Five mysterious dishes follow each other without a written menu, leaving it up to you to discover and experience Pierre's creations:
The traditional cromesquis: breaded deep fried cubes stuffed with truffle foie gras with Port. It's so good that we are very happy that Pierre borrowed the recipe form his father. He doesn't hide it by the way!

Domaine Parigot, Volnay "les brouillards" to start the tasting.

Asparagus cream-Maltese-way with orange; what a fabulous combination!

Crawfish Carpaccio from Brittany.

Whiting with powder of Iranian black lemon.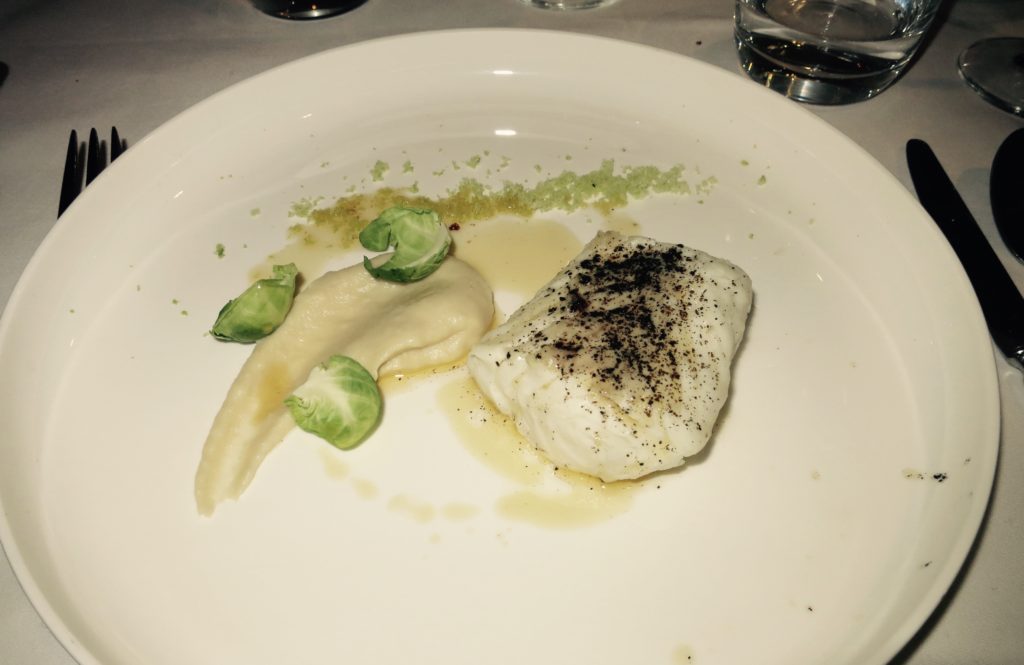 La "Syrah a Papa" suggested by Pierre Meneau to follow.

The Poultry from Bresse with tuffles was excellent. The chicken was so tender; it melted in your mouth.

The dessert was absolutely fabulous! Coconut mousse, mango coulis, caramelized apple, milk emulsion with ginger, with hibiscus grain. A true delight!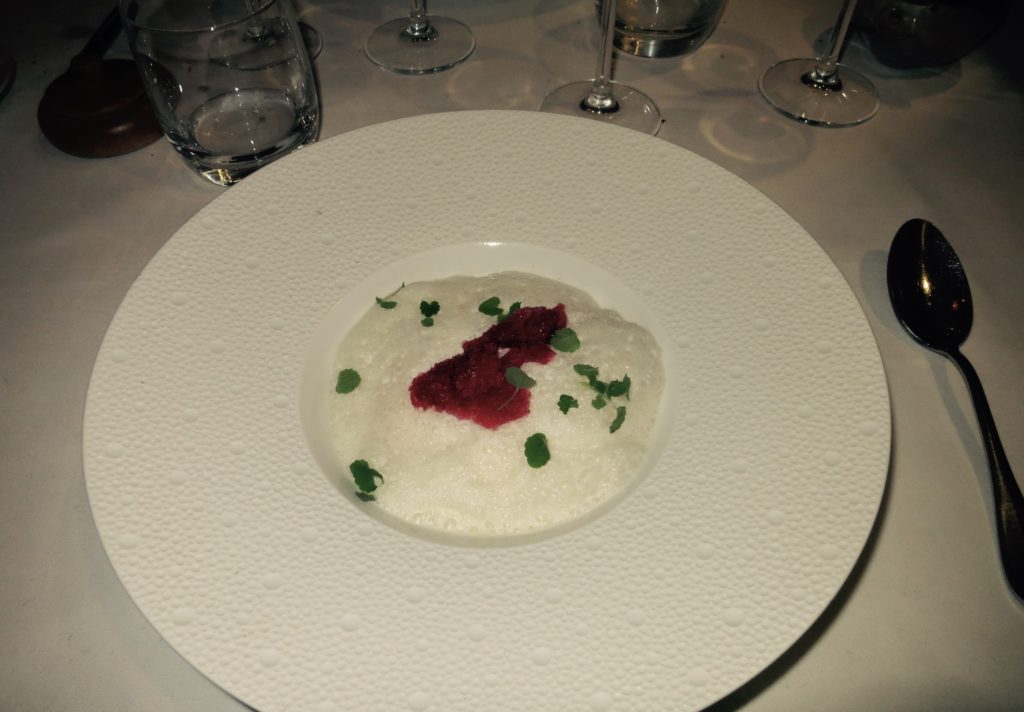 You can read more about
Pierre Meneau

and the

Crom'exquis

in my article published April 26th in Inspirelle magazine.
© Caliwa Photography
The Crom'Exquis is worth visiting, and the host's table is strongly recommended.
---
Crom'exquis


22 Rue d'Astorg, 75008 Paris
📞 01 42 65 10 74