It's apple/pear season!! Yes, Fall is here!
It's that time of year where we see apples and pears everywhere. Do you know there are 7,000 varieties of apples and something like 5,000 types of pears? Depending on the country you live in, of course, the types of fruit will be different.
For this recipe I recommend the kind of apples/pears that melt when baked. I suggest Boskoop, Canada, Reinette, or McIntosh for the apples (if you can find them!) and Comice for the pears. But don't worry if you don't find these specific ones; just choose the ones that stay the least firm.
The preparation is quite fast but if you have more time and like cooking you can make your own apple compote. Don't add any flavor to it though.
---
Prep Time: 30 minutes
Cook Time: 2 hours
Ingredients

:
1 sheet of Puffy pastry
250gr (1 cup) Apple compote with NO flavor added
4 apples
3 pears
10gr (1 tbsp) Cinnamon
50gr (1/2 cup) Raisins
20gr (2 tbsp) Brown sugar
20gr (2 tbsp) Butter
---
Preheat the oven to 150ºC or 300ºF. Start peeling the apples and the pears. Cut them into 4 and remove the core. Dice them into 2 cm (3/4 of an inch) cubes. Put them in a big bowl with the raisins and sprinkle with cinnamon. Toss the bowl with your hands to mix the fruit and coat all the cubes with the cinnamon.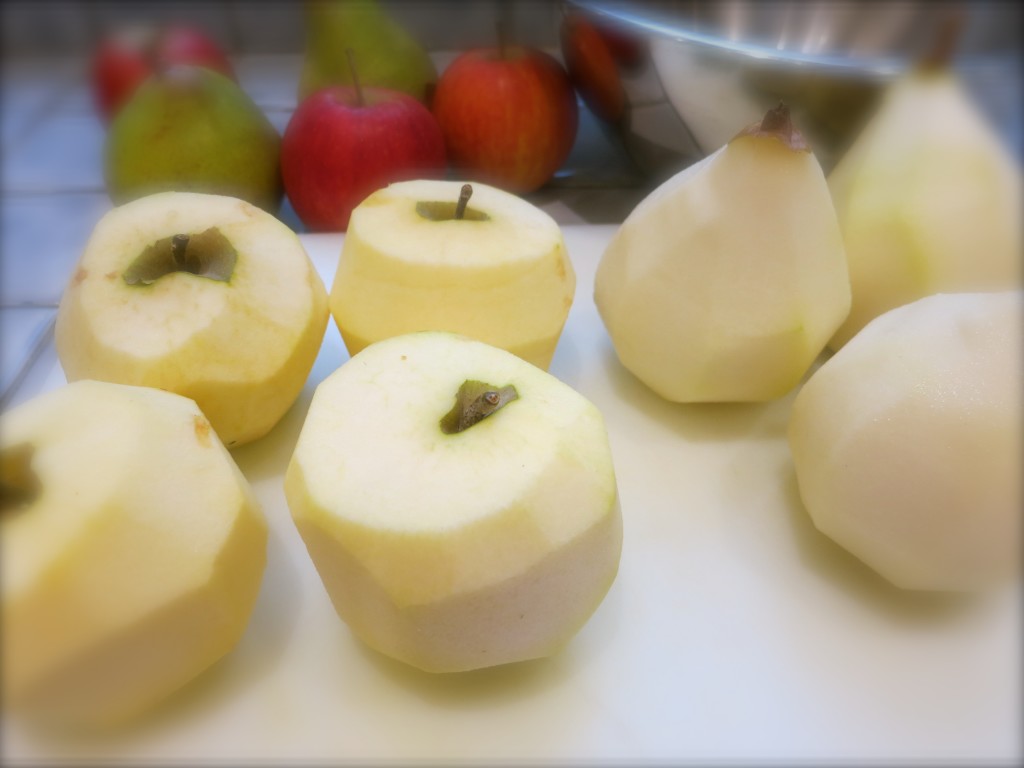 Take a pie plate with diameter of 30cm (12 inch), roll the dough out into the pie dish. Spread the compote evenly on the dough. Pour the apple/pear/raisin mix on top of it. Cut the butter in small cubes and put them all over the pie. Sprinkle with the brown sugar. Your tart is ready to rest in the oven for 2 hours. Put the pie dish in the lower part of the oven.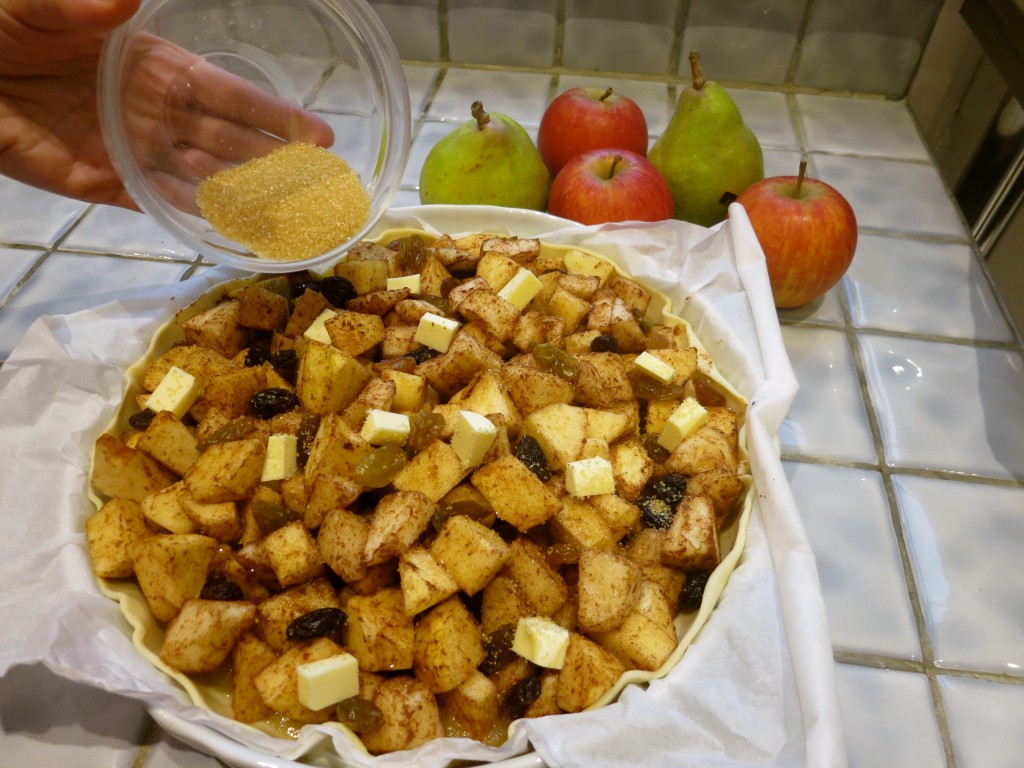 The low heat and the length of time combined will gently melt the fruit, the sugar, and butter all together. The result will be slightly caramelized and will give a very appetizing and savory taste.

This is a prefect recipe to eat warm with vanilla ice cream!!! Sooooo Yummy!!