Bistro d'Alberto

is a very pleasant little Italian restaurant in the 17th arrondissement. The décor is very warm and cozy, and the welcome is very pleasant and friendly. The service is quick and very professional. The restaurant has been open for 10 years now and Christophe is managing the place like a boss.

The menu is written on a board somewhere in front or behind you. Sometimes a little gymnastics is necessary to read the menu but it's fine. Just make sure not to end up with a stiff neck.
The guys in the room are really nice and very patient. You can take your time to choose and ask as many questions as you'd like; they will stay calm and smiley. You think this is normal but don't take it for granted, you're in Paris after all!
I recommend the pasta dishes, they are really good. The pasta itself is cooked to perfection, the sauces are tasty, the seasoning is masterful, and the ingredients are very fresh.

I went twice to this restaurant and each time I was very happy with my choice.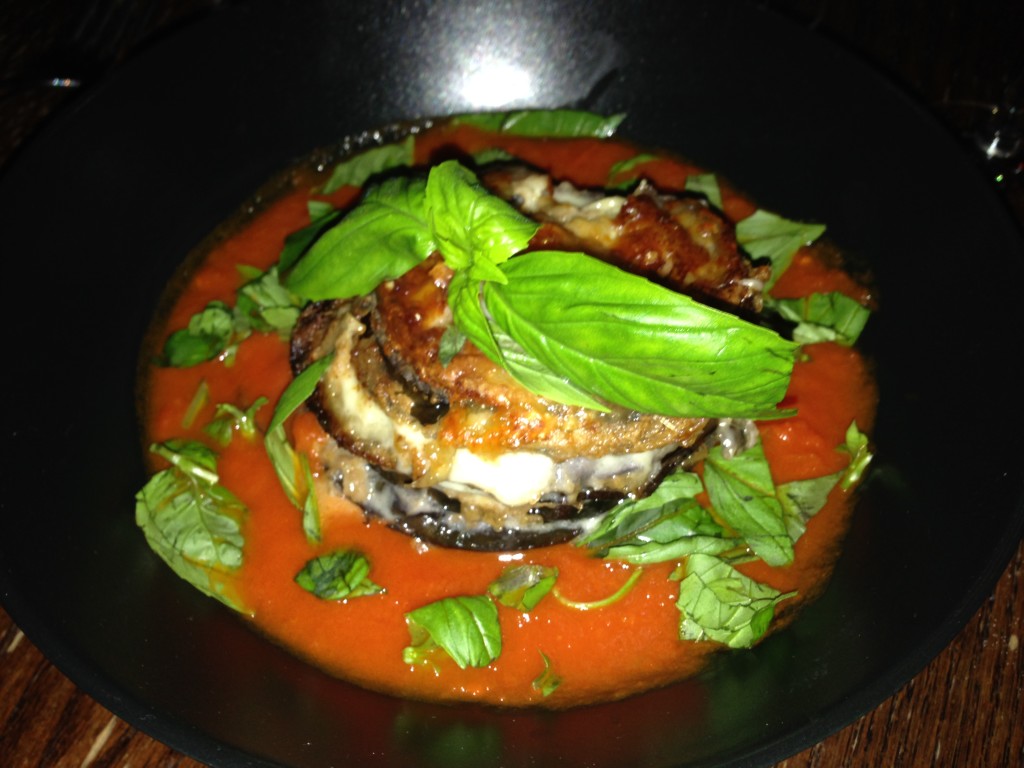 The eggplant parmigiana with Mozzarella and basil and the (raw) artichoke salad with parmigiano cheese shavings were absolutely amazing. Tagliatelle with pleurottes (oyster mushroom), penne carbonara, penne with spicy prosciutto, linguine with clams, and the rigatoni with eggplant were all delicious as well.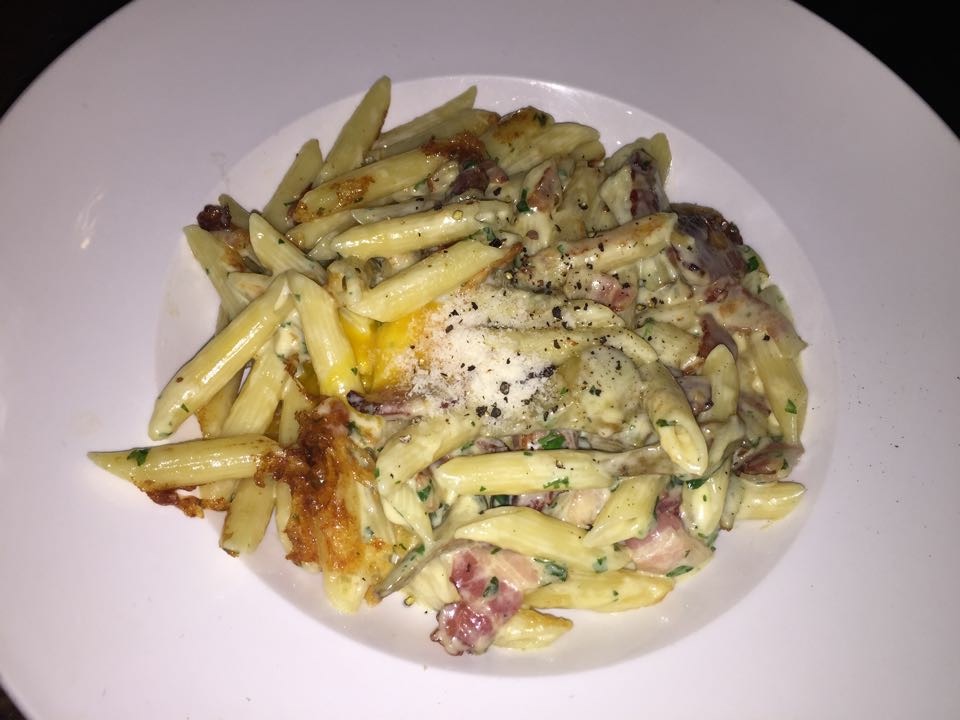 As you can see, the portions are generous; you won't feel peckish when leaving the restaurant. If you don't feel like eating pasta, they have a "plat du jour" every day with fish or meat. The veal lemon piccata seems to be a big success. I didn't try it but I read some very good reviews about it.

A nice bottle of Sicilian Nero d'Avola goes perfectly well with these Italian dishes. They have many more choices for the wine.

For the dessert I ordered the Sabayon with warm pear each time; it's so good, I couldn't resist! Christophe tells you it's made for 2. The first time a shared it with my husband, but the second time I ate it all by myself! I know, I should be more reasonable.

The café gourmand looks very good as well. You probably know the concept; coffee (or tea) with different mini desserts. My friend received a mini Tiramisu, lemon mousse with basil in a mini jar, and a mini fondant. The presentation was very mini and cute.

Prices will vary between 17€ for appetizer/entrée or entrée/dessert and 21€ for a full menu at lunchtime and 23€ to 38€ for dinner. Le
Bistro d'Alberto

has few tables outside when the weather is clement.
Bon appetite!
---
Le Bistro d'Alberto
150 Boulevard Pereire, 75017 Paris
📞01 48 88 93 68