A traditional bistro in the heart of Paris! Yes maybe… but in reality it's much more than that. With its joyful manager along with an exquisite cuisine, this is what makes Le Bon Saint Pourçain a successful restaurant!
Le Bon Saint Pourçain boasts an art deco design right in the heart of Saint Germain des Près neighborhood behind the St Suplice church, yet somehow far from the touristic agitation of the area. Located at the corner of two tiny paved streets, rue Servandoni and rue du Canivet, you could live years in Paris and completely miss this oasis of calm! Even our Uber driver couldn't find it easily.

The restaurant is quite small, 22 seats inside and ten on the sidewalk, weather permitting. There is not much space between the tables; you could easily talk with your next table neighbors but Parisians are not keen on this custom. The décor is simple: square tables, white napkins and tablecloths, wooden chairs, red benches along bare walls, sphere-shaped lamps, and little square tiles with 50 shades of grey on the floor. Add to that a cozy atmosphere and a friendly welcome and the comfort is guaranteed.

The menu is featured on a blackboard that the waiter moves from table to table. The choice is limited but nevertheless the decision is difficult because it all looks so delicious! Five appetizers, three entrées, two kinds of cheese, and three desserts – too many appetizers in comparison to the entrees but the menu varies constantly according to the what is currently available at the market.
We were a party of four, thus we were able to try many dishes on the menu. Below is an example of what we ate. All the dishes were excellent and beautifully presented! Each dish featured something creative, either the choice of ingredients used or the combination of flavors.
Poached egg with cabbage and vinaigrette.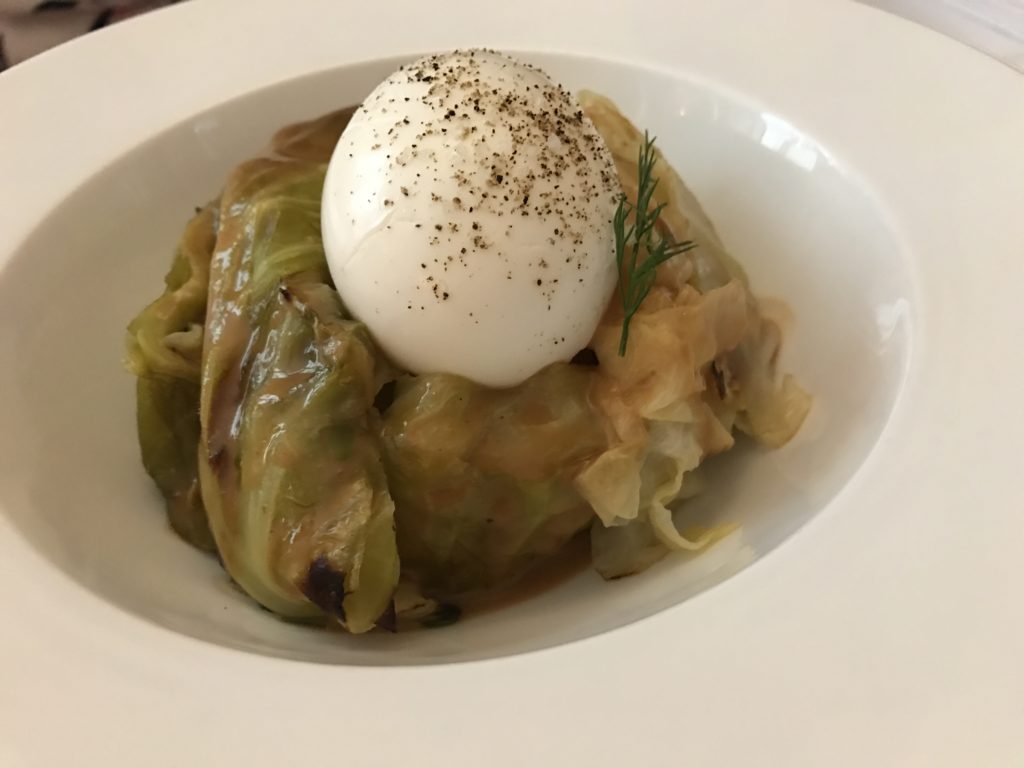 Half cooked tuna with Thai spices and cucumber.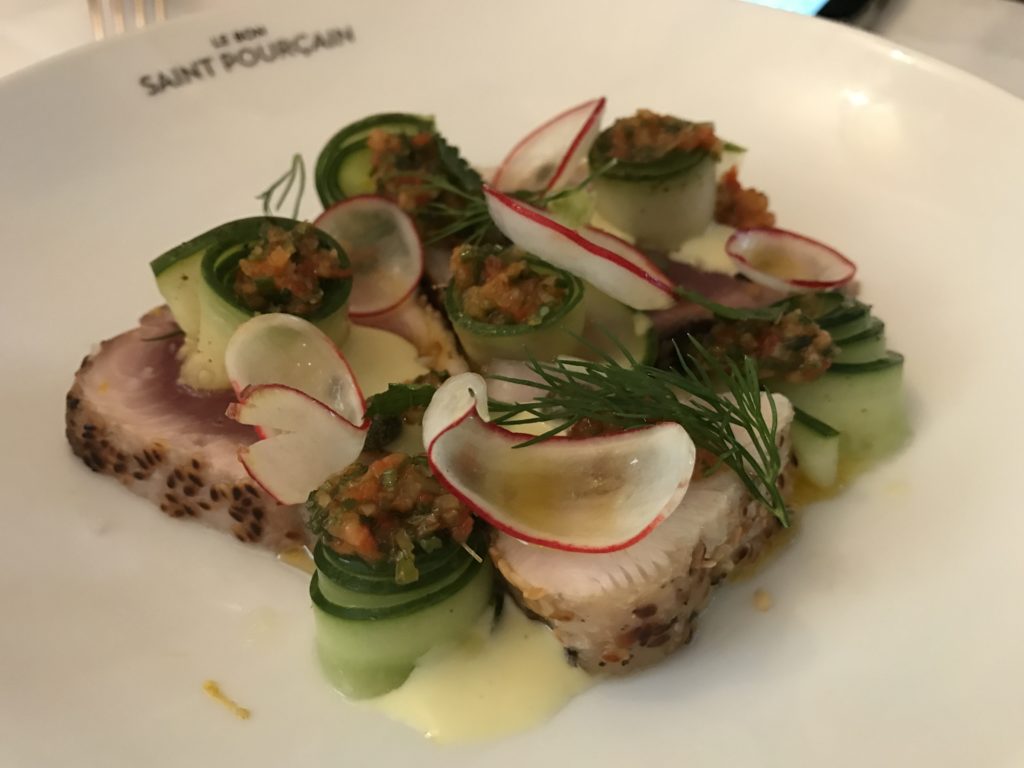 Chanterelle fricassee with Kinton ham and poached egg.
Roasted cod with fennel and zucchini.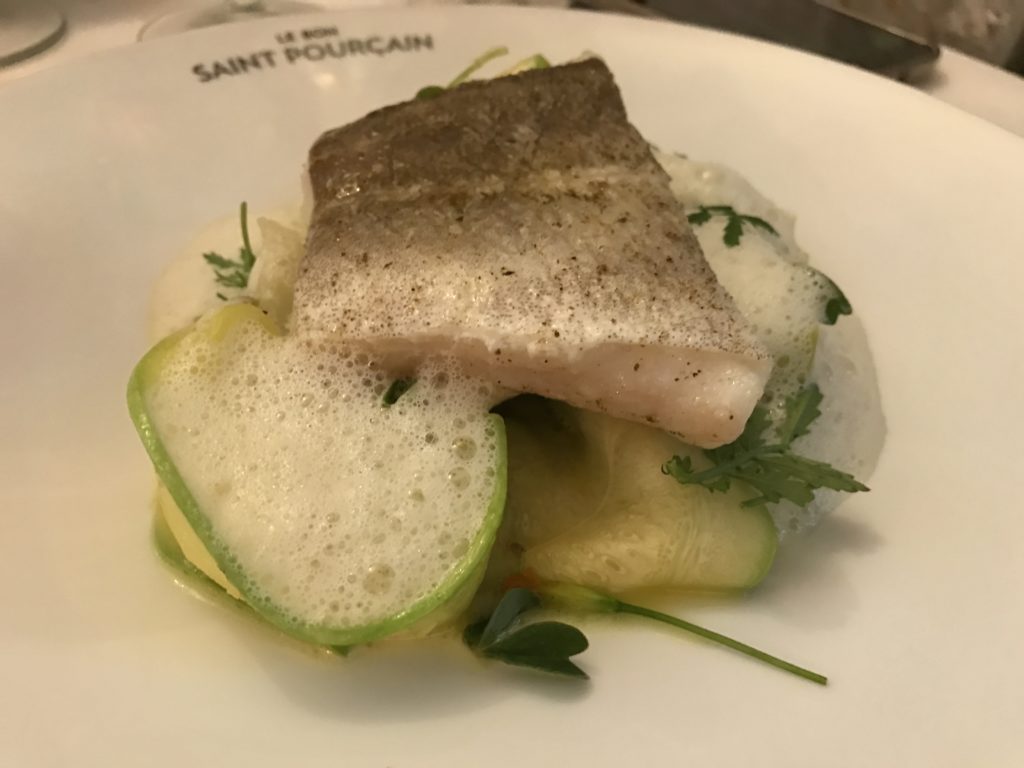 Roasted poultry with artichoke, swiss chard, potatoes, and angus sauce.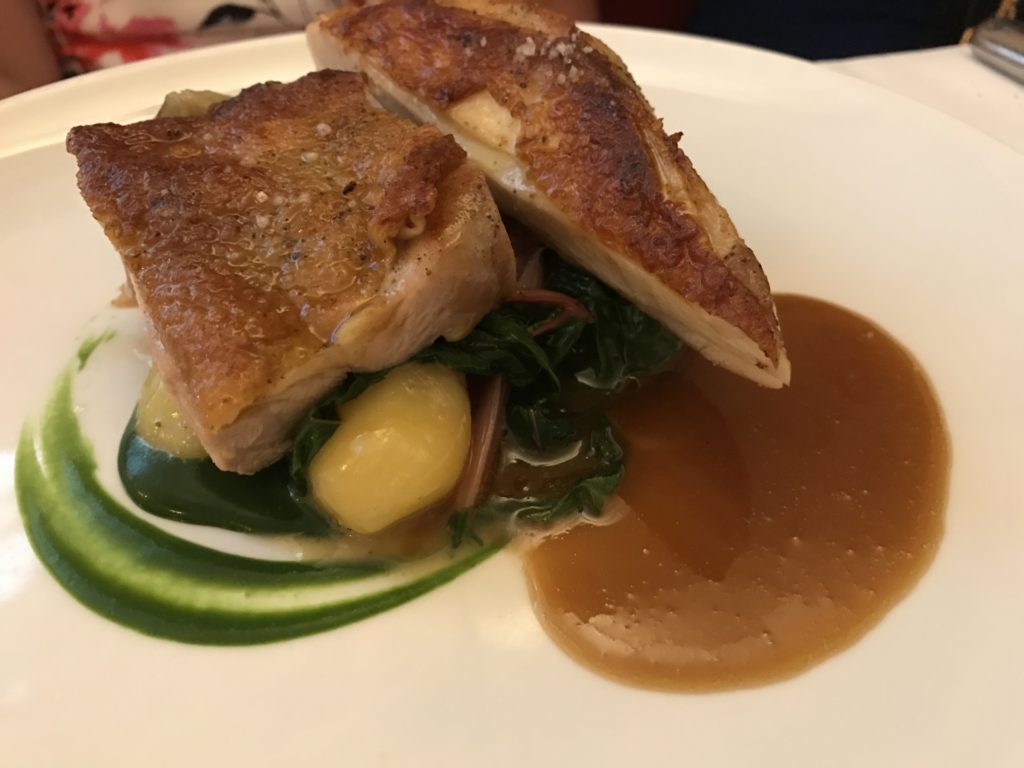 Veal filet form Normandy with chanterelle fricassee and wine emulsion.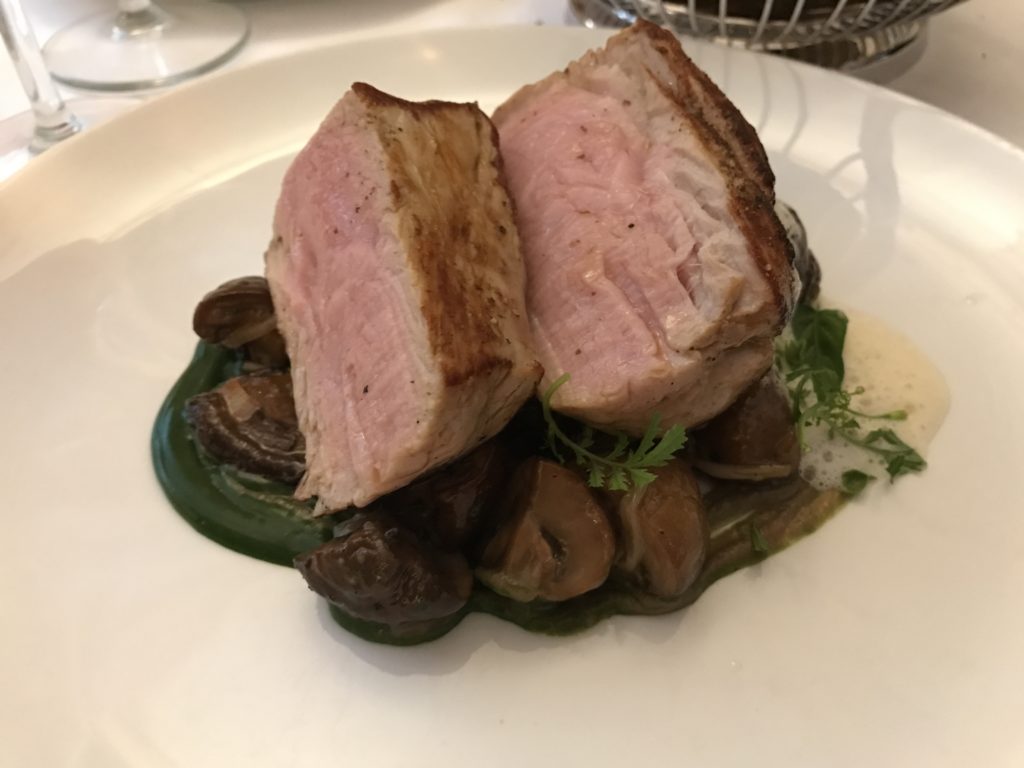 Baba au rhum and vanilla whipped cream.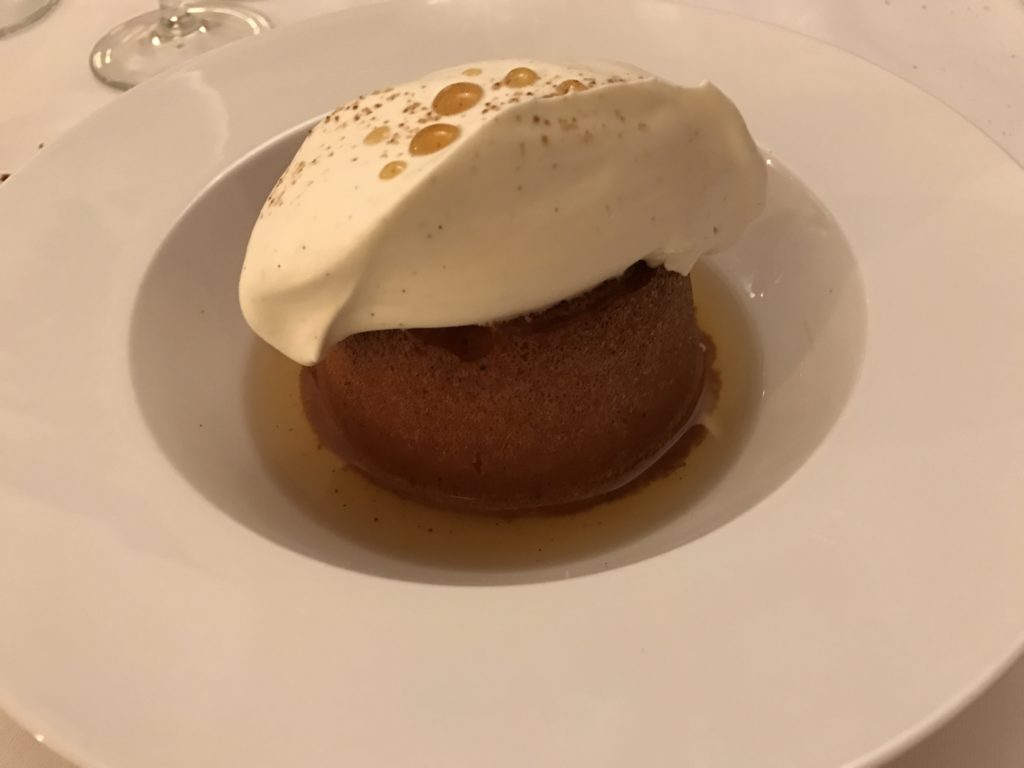 Fresh melon with apricot sherbet with verbena.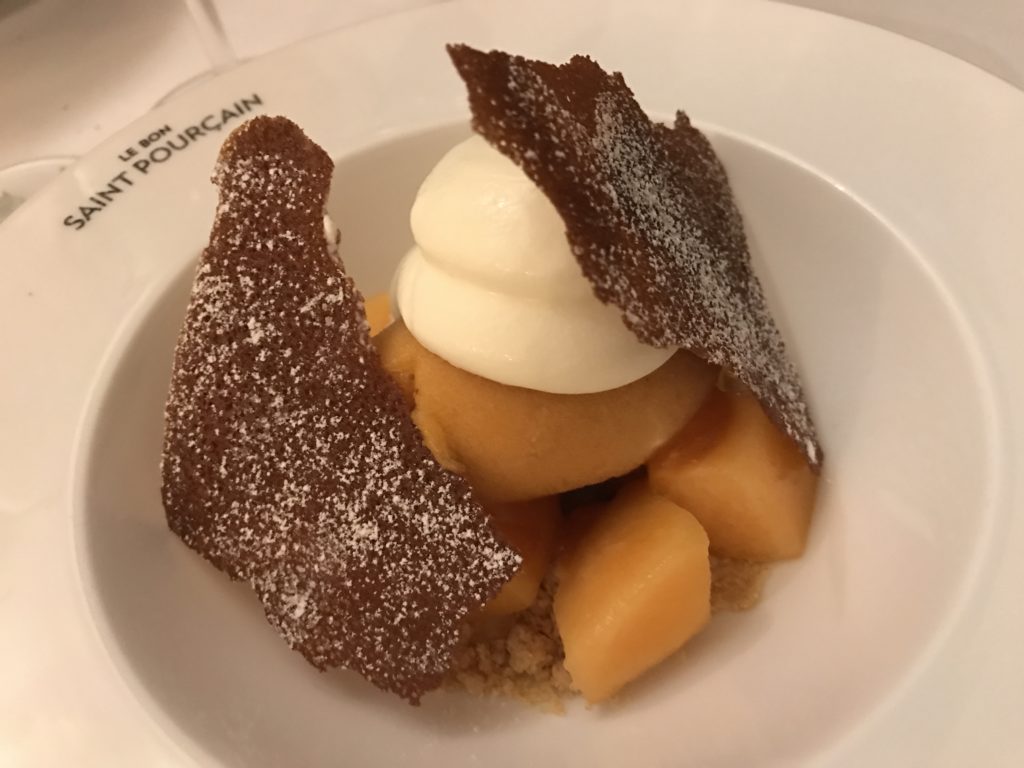 The small kitchen was open to the restaurant, allowing me to see the chef and his sous-chef working quietly and meticulously preparing our excellent dinner! They are no doubt the secret of Le Bon Saint Pourçain's success!

---
Le Bon Saint Pourçain
10Bis Rue Servandoni, 75006 Paris
📞+33 1 42 01 78 24