Le bistrot de Maëlle et Augustin in the 1st arrondissement was among the first bistros I went to in Paris when we arrived in 2012. I don't quite remember how we ended up there, but I remember it was after a show. Despite the hour – it was quite late – the restaurant was packed. We were lucky to have a table of four available without reservation. That evening, I recall we had a great dinner and the server was very funny and pleasant. Since then, I have been back several times, and it was always a pleasure.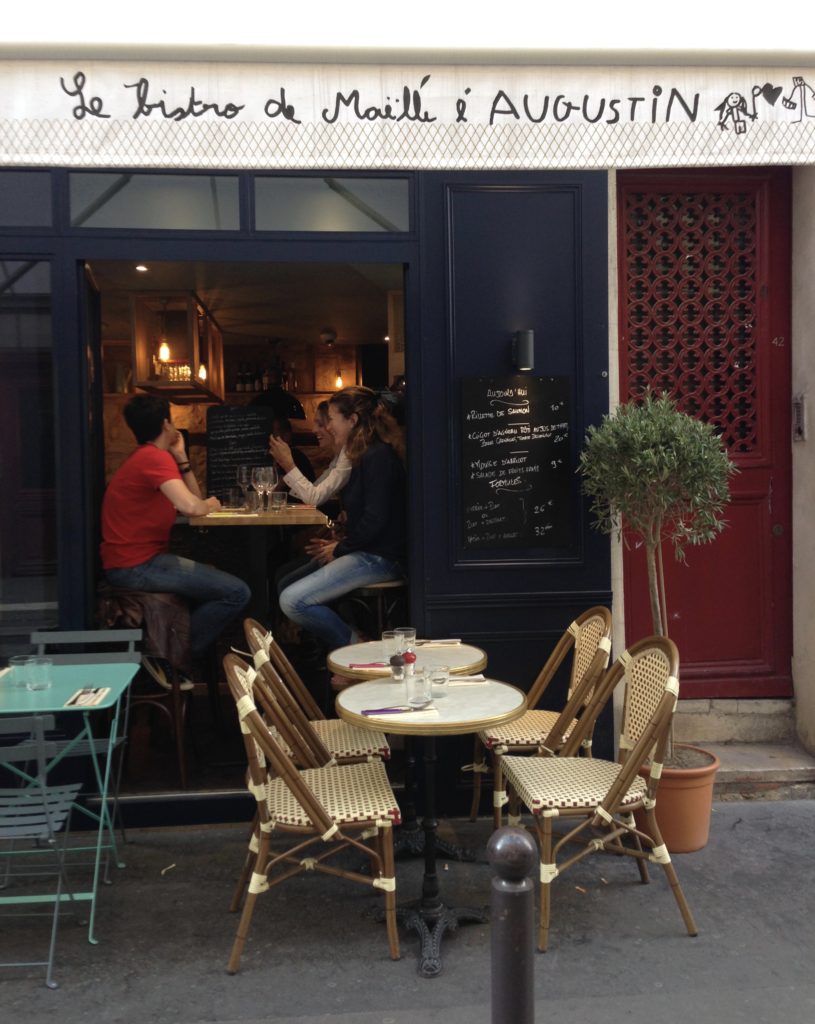 Le bistrot de Maëlle et Augustin is a small bistro, very casual, very Parisian; the walls are bare stone, reminding us of Paris' legacy. The tables are very close to each other, which adds intimacy and coziness to the place. The bar is on one side of the restaurant, facing the tables which allows the waiter to observe the clients and be aware of their needs. This does not necessarily translate to fast service, as one server covers the entire restaurant.

Last time I went to Maëlle et Augustin, the waiter had changed but the service was still very pleasant. The menu doesn't change drastically but I have never been disappointed. Although there is no well-known chef in the kitchen, the food is delicious and of very good quality! The dishes are well presented and refined; the cuisine is simple and yet surprising.
A few examples of what we have ordered as appetizers:
Poached eggs with Chorizo and hazelnut.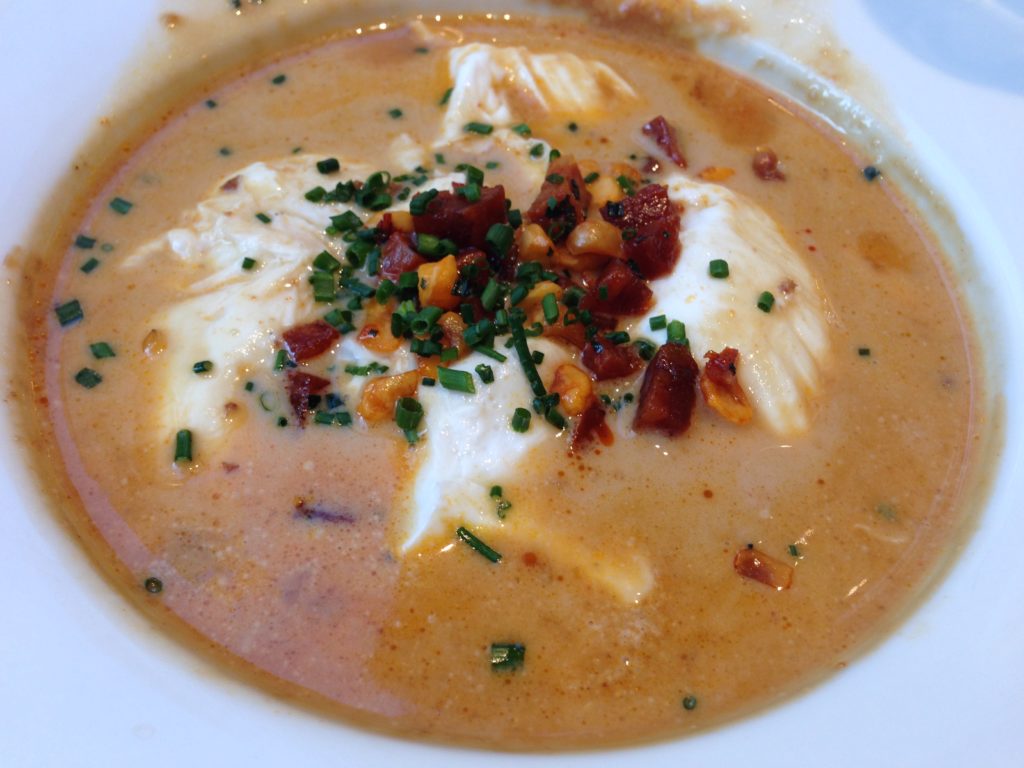 Veal Carpaccio, arugula, parmesan and olives.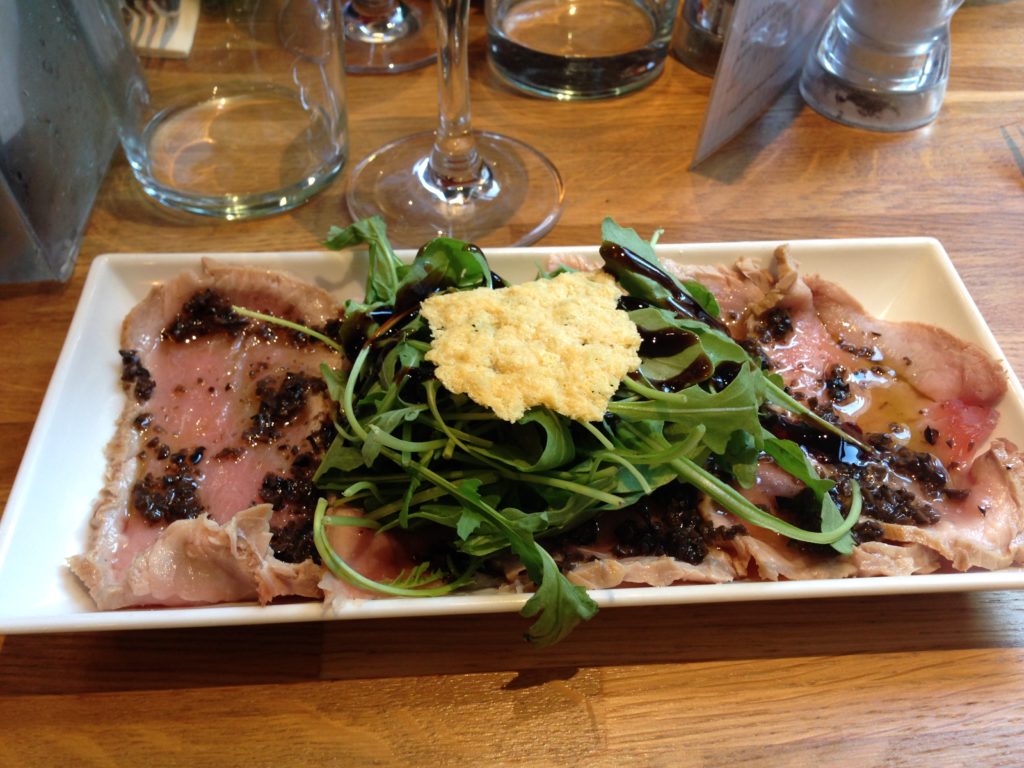 Sea bream tartare, mango, vanilla, and lime.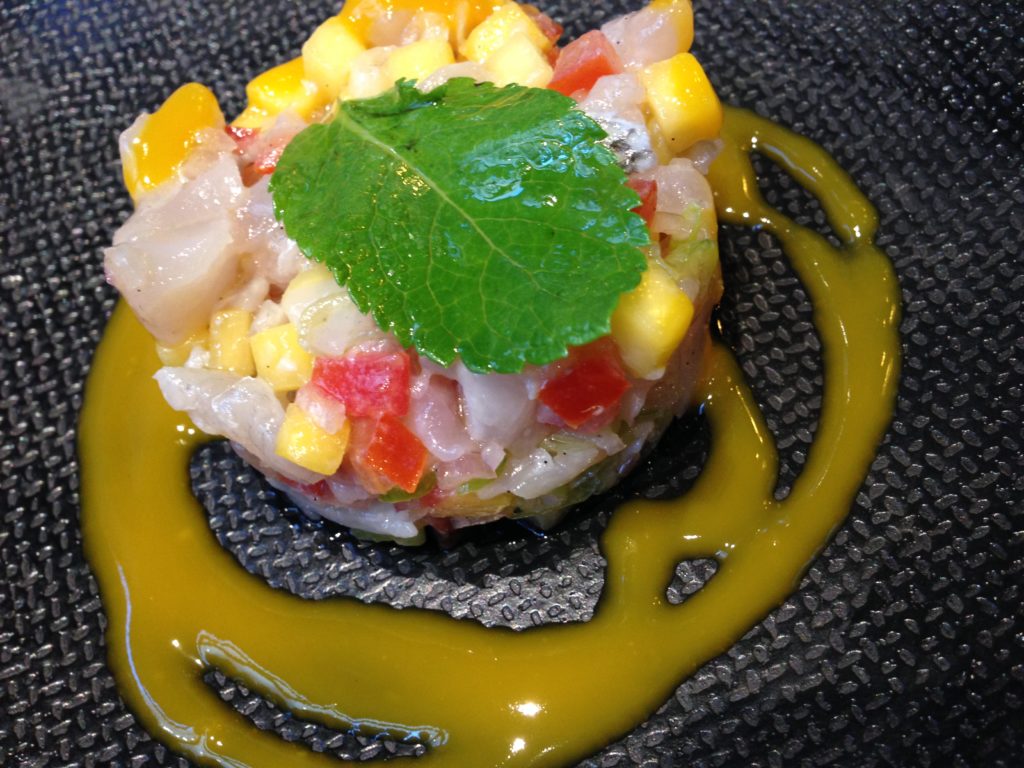 Entrées:
Beef tartare with French fries.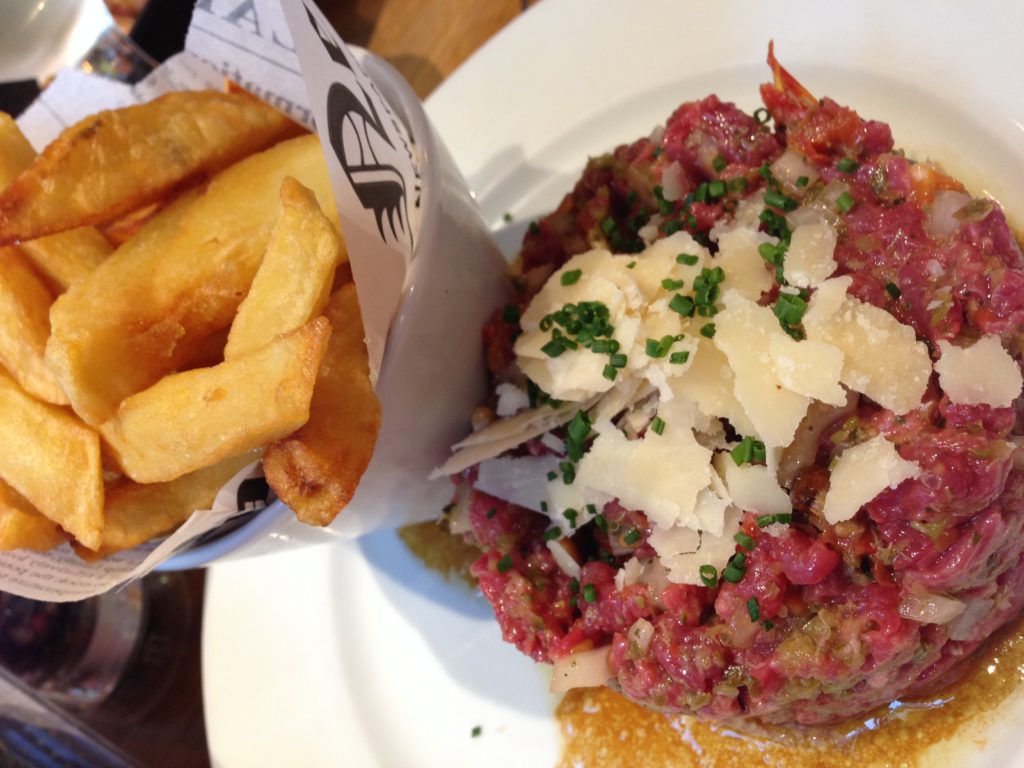 Cod en croute with caraway and kaffir lime juice.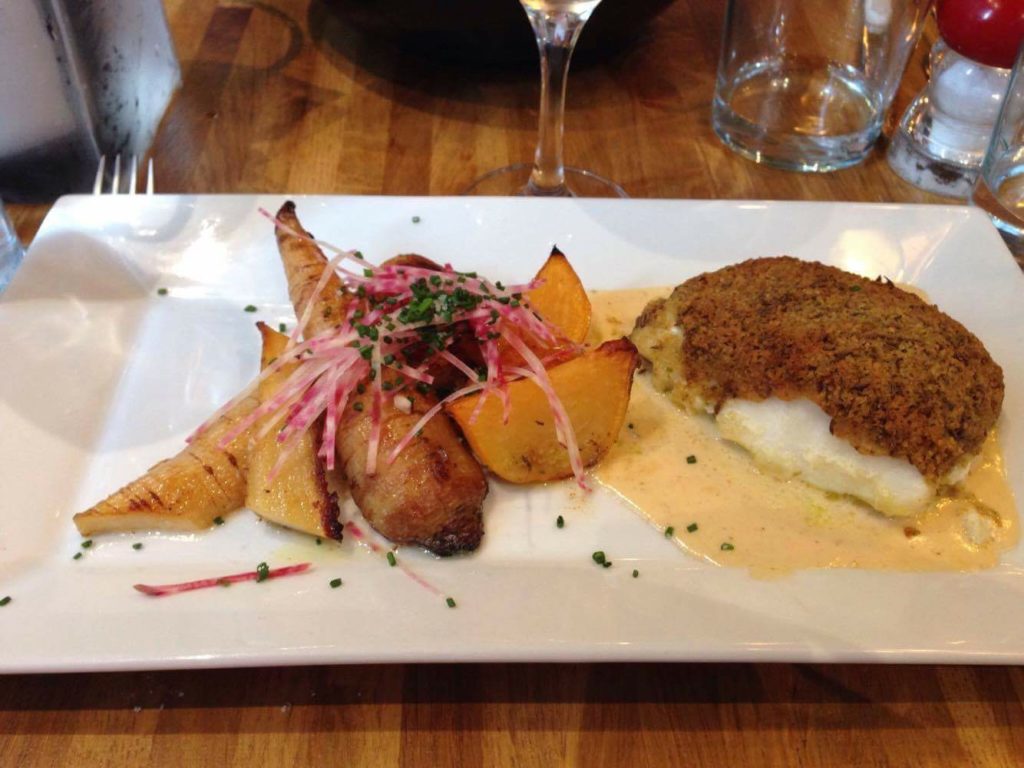 Jumbo shrimp with risotto and crayfish sauce.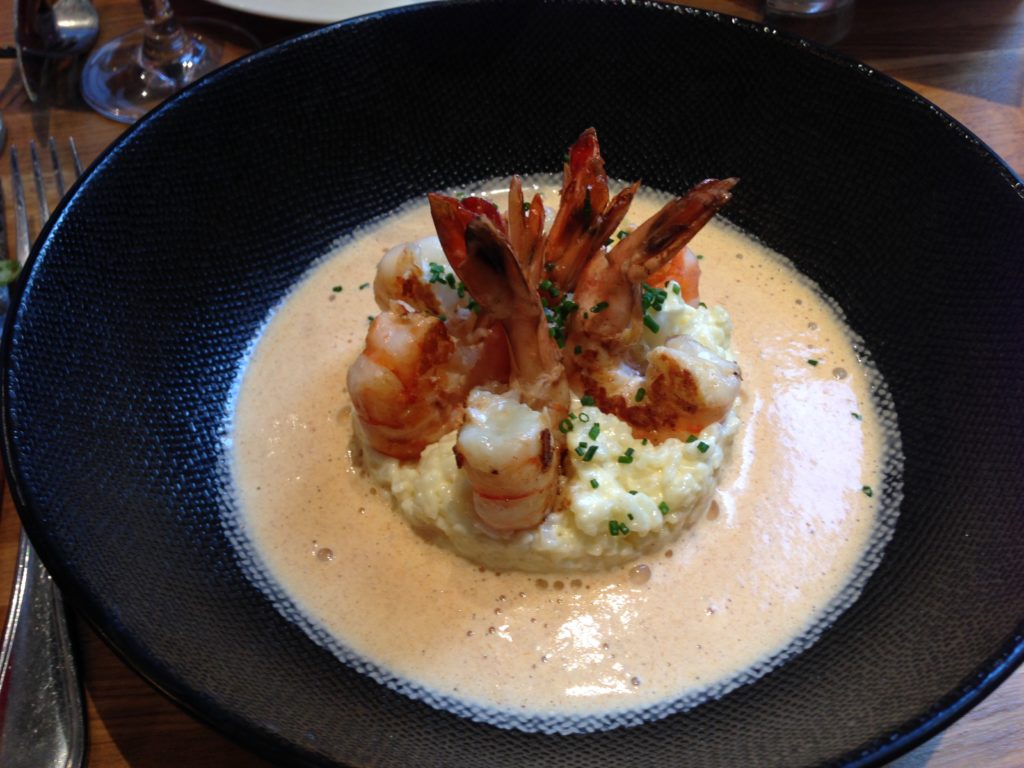 Half-cooked salmon with sesame and balsamic salad.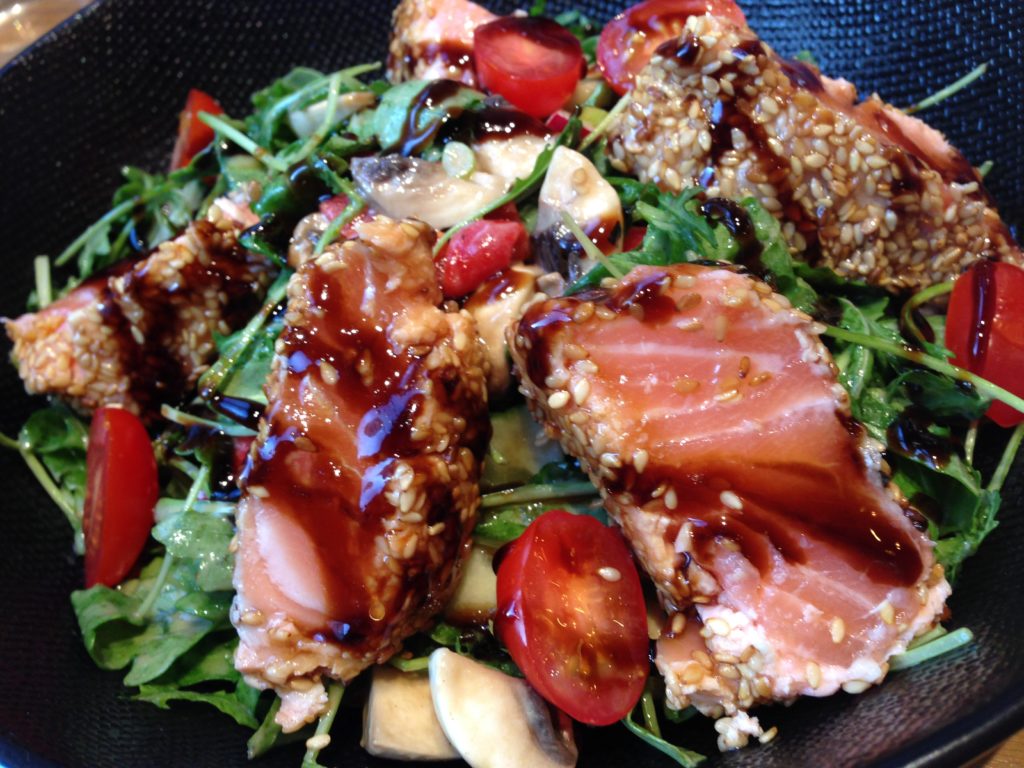 Dessert:
Red berry cheesecake and mango tiramisu.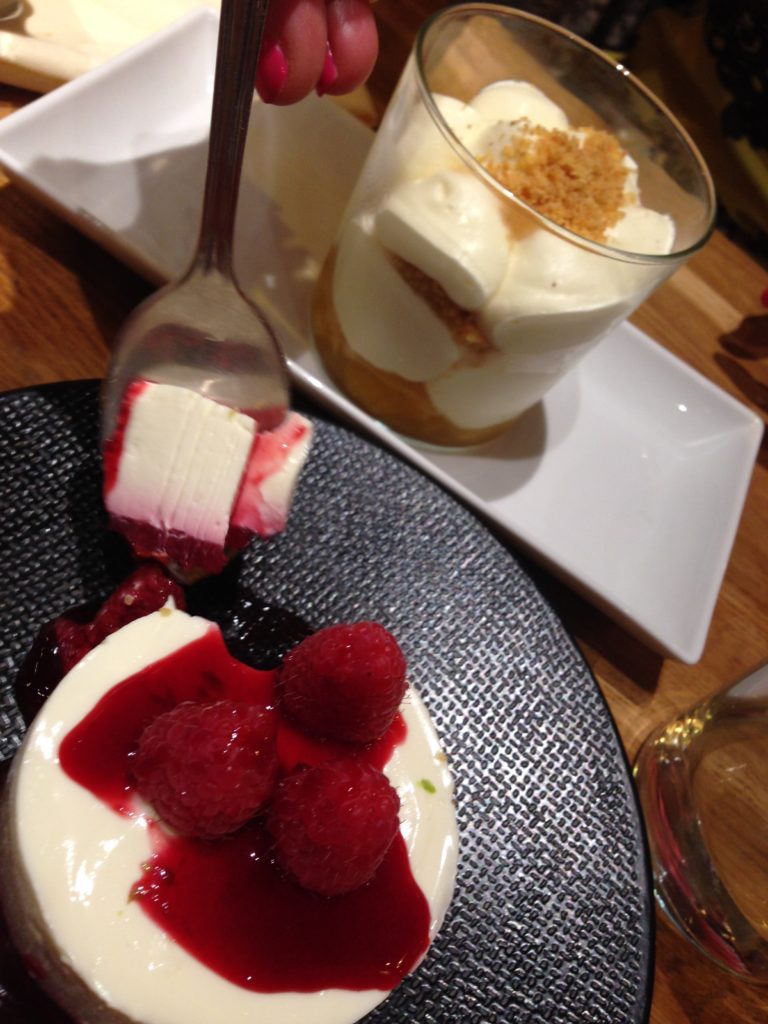 The price of the fixed menu (appetizer-entrée or entrée-dessert) is 26€ and the 3-dish menu is 32€. You can have 20% off if you book through the Fork (la fourchette).
Le bistrot de Maëlle et Augustin has a sister bistro in the 7th arrondissement, Maëlle et Augustin II. The setting and the menu are completely different. I've been once and I was very pleased as well. The service and the food were also quite good.
Le bistrot de Maëlle et Augustin in the 1st arrondissement is a great bistro to keep in mind for casual outings with family and friends.
---
Maëlle et Augustin
42 Rue Coquillière, 75001 Paris
France
📞+33 01 42 36 69 11