My week in Portugal was a succession of great surprises. I was impressed by the beauty of the country, by the incredible kindness of the Portuguese, wonderful service, and great food and wine. I visited Porto and the Douro Valley, Lisbon, and Lagos (in Algarve), and I was delighted by my experience. Portugal is starting to be the nº1 destination for many Europeans. As a food blogger, I will focus on my culinary experience in this post.
My first stop was in the city of
Porto

.
Camafeu
4050 293, Praça de Carlos Alberto 83
Porto, Portugal
📞 +351 937 493 557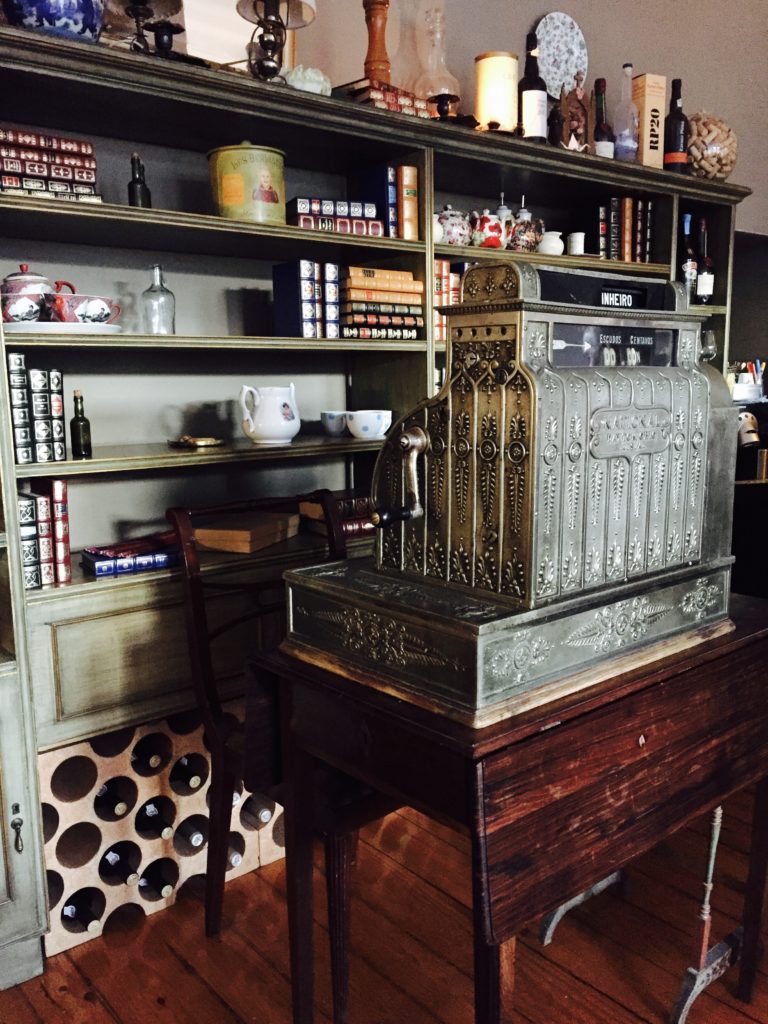 Dining at a Portuguese's house, this is the feeling I had at
Camafeu

. The restaurant doesn't have a window display, only a small sign on the façade with the name of the restaurant. They serve Portuguese recipes but revisited and modernized; salt cod and octopus are of course part of the menu. All the dishes were very good and the service excellent. Wine from the Douro Valley is a must.
Traditional bread with olive oil and salted cod.
Nata
Along the Douro River between the avenue de Diogo Leite and avenue de Ramos Pinto there is a food trolley with the best Nata I had during my trip. You can recognize it by the logo you see on the picture. The crust was crunchy and flaky and the custard was creamy and absolutely delicious. Don't hesitate to add cinnamon on top of it; it brings a wonderful flavor to the Nata.
Nata
Élebê
118, R. de Santo Ildefonso 118
Porto, Portugal
📞 +351 222 032 455
Very modern and friendly atmosphere; the team is very young and manages the place with professionalism. The appetizers and main dishes were absolutely delicious! On the menu there are prawns, kid, wild boar, duck, octopus, and more traditional meats like beef and pork. The ingredients they use are incredibly varied and very refined. The local red wine we ordered was excellent: Quinta das Corriças reserve 2011.
Sauté fresh mushrooms with prawns
Roasted kid with chard, wild boar chops, and traditional duck dish with rice
Our second stop is
Lisbon

.
Cervejaria Ramiro
Av. Almirante Reis nº1 – H, 1150-007
Lisboa, Portugal
📞 +351 21 885 1024
I loved this place, although it might scare you at first. They don't take any reservations so you have to wait in line, and that, my friend, can take around 45 minutes to an hour. But don't be discouraged, it's really worth it. Cervejaria Ramiro is specialized in seafood. At the entrance you can see in huge aquariums lobsters, crabs, crawfish, prawns, and all kinds of shellfish. When you are seated, the waiter hands over an iPad where you can see the menu with pictures.. It's a very friendly and casual atmosphere and the food is very good: authentic Portuguese recipes! Although quite well-known in Lisbon and quite touristic, the service was flawless.
Crab

Giant prawns
Fabrica Lisboa
Rua da Madalena, 121
1100-319 Lisboa

If you are looking for a place to have breakfast before starting a long and exciting day in the streets of Lisbon,
Fabrica Lisboa

is the right place for you. It's a small, charming place in downtown Lisbon decorated with all kinds of items from the 60s and 70s. All the pastries are homemade; you can see the baker preparing them behind the cashier. Croissant with jam, croissant with almond, yoghurt with honey and muesli, omelets… You really have a great variety to choose from. Coffee, cappuccino, hot chocolate, they have them all.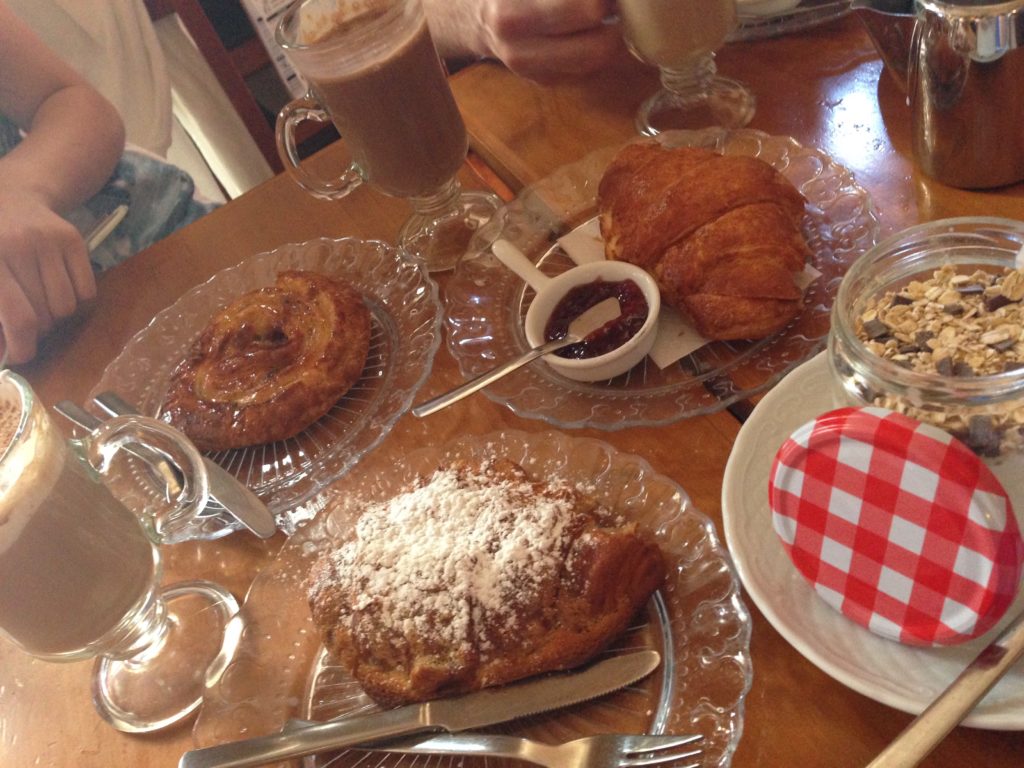 Le petit café


Largo São Martinho
Lisboa, Portugal
📞 +351 21 888 2304
Strolling in the streets of Lisbon, walking along the tram's rail nº28 we found this little terrace in the shade. A guy was playing some famous hits with his guitar; I thought it was really cute. The service was once again very charming and we ordered sardines with salads. A glass of rosé to accompany our lunch, it was just perfect!

Ministerium Cantina

On Praça do comercio, a beautiful place with yellow buildings surrounding the place. Facing the rio Tajo, it has multiple cafes and the Lisboa story center that I warmly recommend. The
Ministerium Cantina

is one of the cafés and has great cocktails: Smooth colada, Caipirinha, strawberry daiquiri and more. They also serve excellent smoothies without alcohol.

Alfama Cellar


dos Remédios 127, Portugal
📞 +351 21 886 1507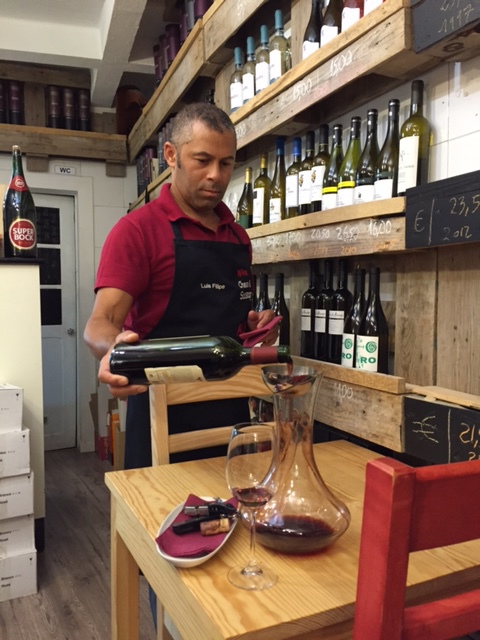 This place is a total gem! In the middle of the old Lisbon, in the Alfama area, this wine bar is very well rated on trip advisor. You better make a reservation before showing up. The food is very good, very well prepared and there is a great choice of Port and Portuguese wine displayed on shelves on the walls. Luis Felipe, the sommelier, has chosen the perfect bottle to accompany the traditional local dinner: Fontanario de Pegoes 1998. Everything was just perfect!

And last but not least
Algarve

.
Charneco
Cel. Manuel Gregório Rocha 3-5, 8400-037 Estômbar
Lagoa, Portugal
📞 +351 282 431 113
This place is very simple: you go, you sit, and you savor a succession of homemade Portuguese meals. Seven exquisite dishes followed by the best dessert we had for only 25€ per person including wine!
A big dish made of clay is served in the middle of the table to be shared. You don't know what is coming next but you enjoy for sure what you're eating; everything was local and very tasty. Regional wine comes in a carafe. You only have to choose the color: red or white. It's quite limited but goes perfectly well with the meal.
Clams
Roasted lamb
I hope you will enjoy my recommendations! Bon voyage!