This was a total surprise… a totally positive surprise. I found this restaurant by chance. I was searching for a new place to have dinner with friends. La Fourchette, or The Fork, was having a special set menu for the entire week.
As usual, I was doing my homework, going trough the ratings and reviews. Jeroboam kept coming on top of the list and was very well rated by The Fork's users. The location did not attract me at first: it's in the 14eme arrondissement, which is quite far from where we live. But after my research I was really tempted and took the risk to explore a new faraway area of Paris!!
The closer we get to the restaurant, the more doubtful I am. The neighborhood is not the most exciting one. I start thinking it was a mistake to have taken my friends to this unknown part of the city. But I kept telling myself that the rating was very good, the rating was very good…
Finally, the taxi arrives in the street, very narrow, close to the hospital, lots of contruction…Oh dear… Where are we??
We open the door and immediately a very welcoming young man shows us our table. I start to feel a bit better. It's not a common thing in Paris to have a polite and smiley server in front of you. The décor is nice and clean.
The stress completely disappeared when we saw the boards with the menus. We were quite surprised to see such an elaborated choice of dishes. Tuna tartar with white chocolate!!! Yes, no hoax, you truly eat a tuna tartar with shavings of white chocolate. It's really, truly delicious! And that's not the only dish that's creative and very good. The boudin noir and grilled Gambas, the salmon mi-cuit,… it was a real treat for the palate. More traditional, the Sea Bass and the lamb were excellent as well.


To accompany the dinner we took a very good inexpensive wine: Le loup dans la Bergerie, recommended by the server. So far, so very very good!

And then comes the dessert…Keep a little space in your stomach to savor the moment. Desserts I recommend: the Brioche façon pain-perdu and the Blanc-manger. Oh, they are fabulous!! The pain-perdu is more on the sweet side and the blanc-manger is lighter and fruity. The combination is very good though.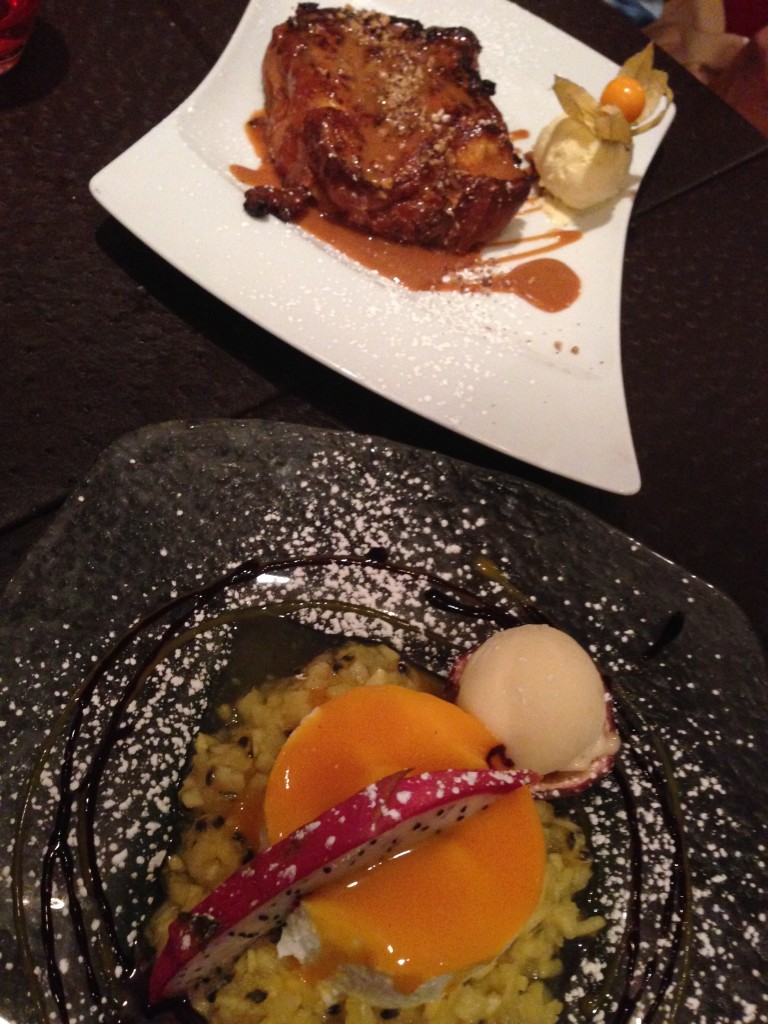 Next time I go to this restaurant, I'll try the cheese-cake Philadelphia with Spéculoos!
It's an excellent value for your money! Especially if you book with la Fourchette (The Fork). They very often have 20 to 30% discount.
When you go to
Le Jeroboam

, enjoy and let me know your impressions!!
---
Le Jeroboam
72 Rue Didot, 75014 Paris
📞01 45 39 39 13