Hi, I'm Dina , and I'm addicted to Tokyo, Japan!!
People who know me know I'm a big fan of Japan. I love their culture, their cities, their shrines, their temples, their art, their subways, their Shinkansen (high-speed trains), and especially, their cuisine. I lived in Tokyo for three years and I could never get enough!
Many people think of Sushi when they talk about Japanese food. "Oh no, I don't like raw fish," they say! Or, "I only eat Tuna and Salmon"! Japanese cuisine is much more than that. It's an endless variety of foods, ingredients, and atmospheres. I could go on for hours about it, but for now, I'll focus on the restaurant I had a chance to go to during my last trip to Tokyo.
My Japanese friend Natsu, who is a very elegant and sophisticated person, knows many very nice restaurants in Tokyo and its neighboring areas. She took me, along with my other lovely Japanese friend, Hiromi, to a place you could simply call a GEM!
Yakumo Saryo (八雲茶寮) is a place where all your senses will be involved…. an unexpected, magical experience deep in the Meguro Ward of Tokyo. Very selective for dinner but open to public for lunch.
When I arrive on the sidewalk of the restaurant, I am in front of stairs, unsure if I've arrived at the correct place or if my friends wanted to show me a temple. I climb the stairs and find myself in a very cute and elegant garden, still not sure I've arrived.
---

---
Naturally, I take out my camera and I start taking pictures of my friends in front of this peaceful place. When Natsu pushes the door, I finally realize that I have indeed arrived at my destination. But, I still have a little hesitation when I see the entrance; it looks like a Japanese sweets store. The décor is very pure and uncluttered, a combination of wood, metal, and stone. Beautiful potteries and sweets are exposed.
---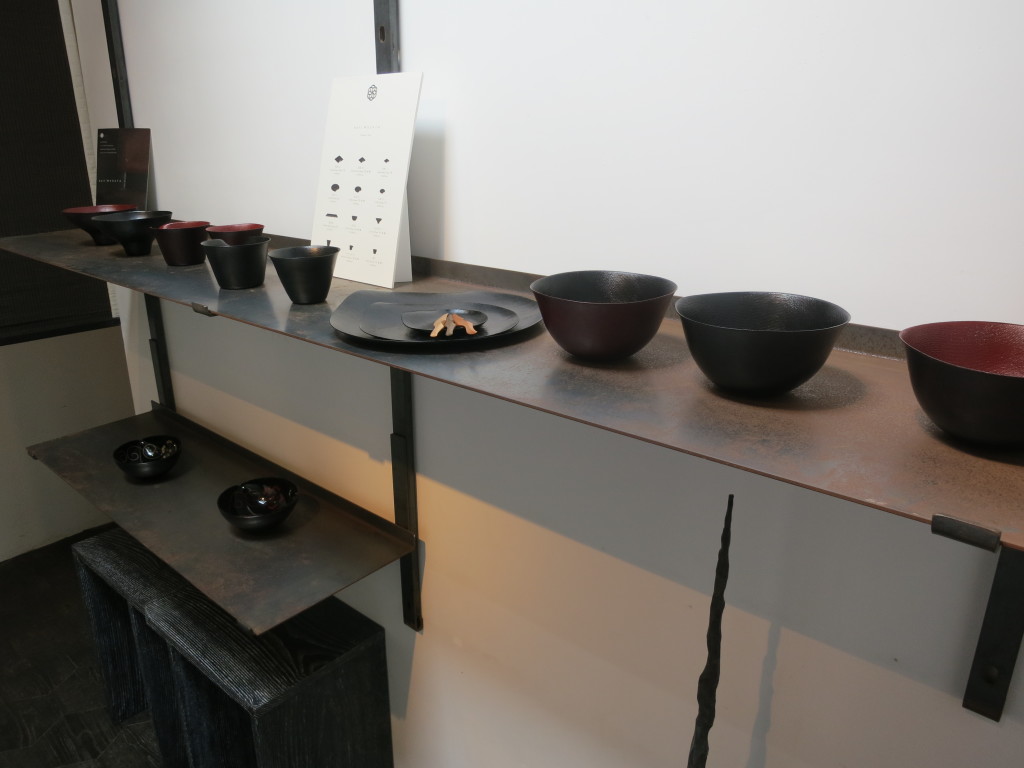 ---
When the waiter leads us to our table on the other side of the door, I am astounded by the place. The floor is made of stone, the tables of light wood, and everything else is white. The room is surrounded by large bay windows with a fabulous view on the garden. Even your bag can have a privileged place to rest.
---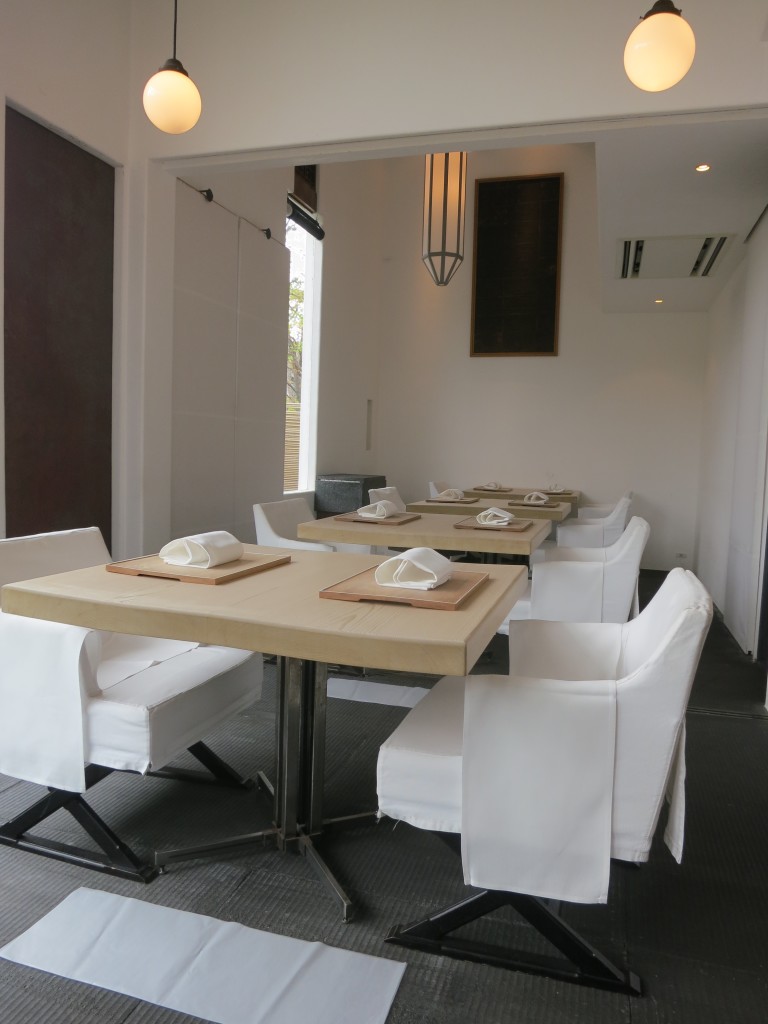 ---
Yakumo Saryo is a Kaiseki-style restaurant with a set menu (omakase). We went from one surprise to another; the fish, the meat, the chicken, the vegetables…everything just melted in the mouth. A delicious meal, beautiful presentation, and elegant service.
---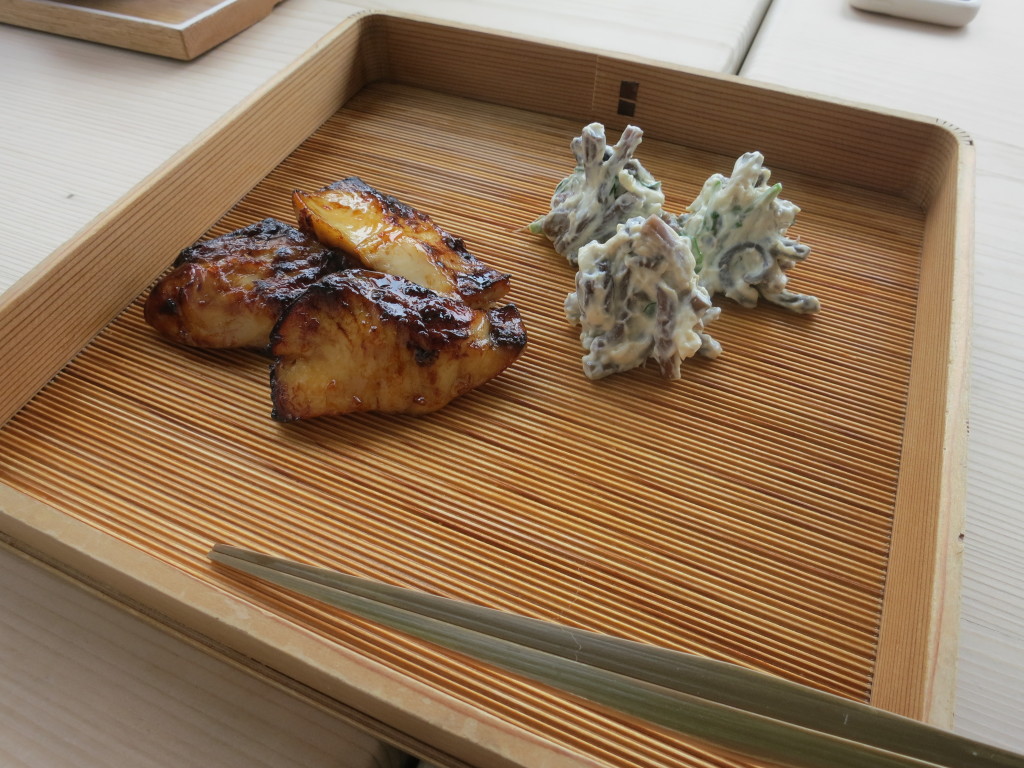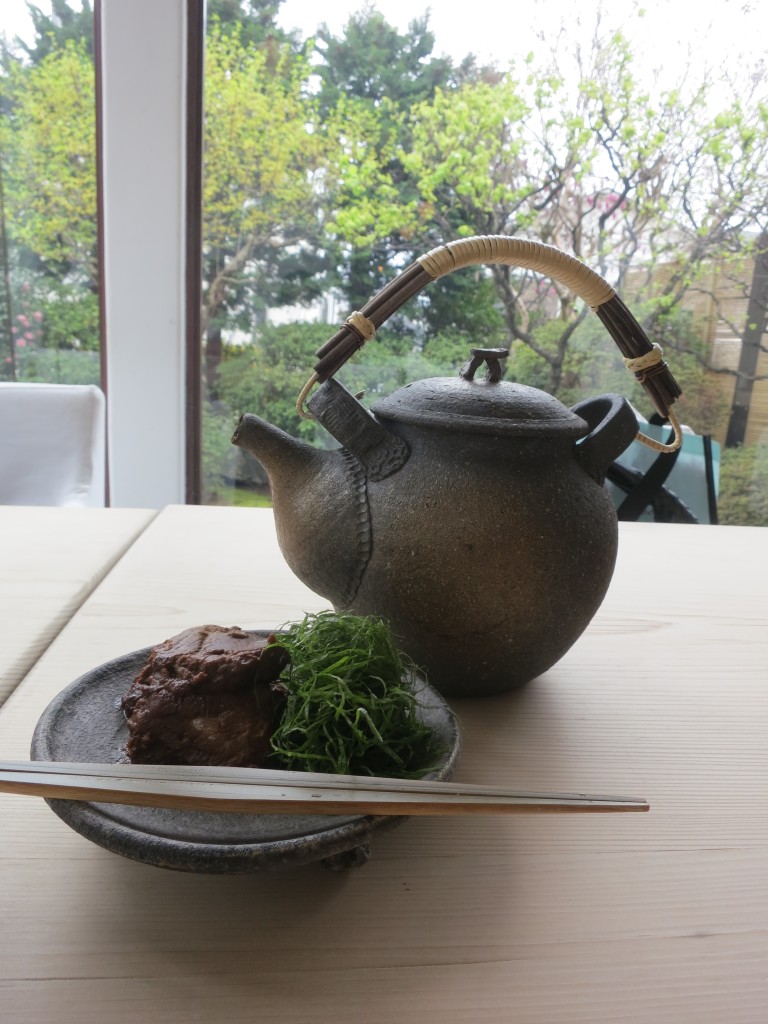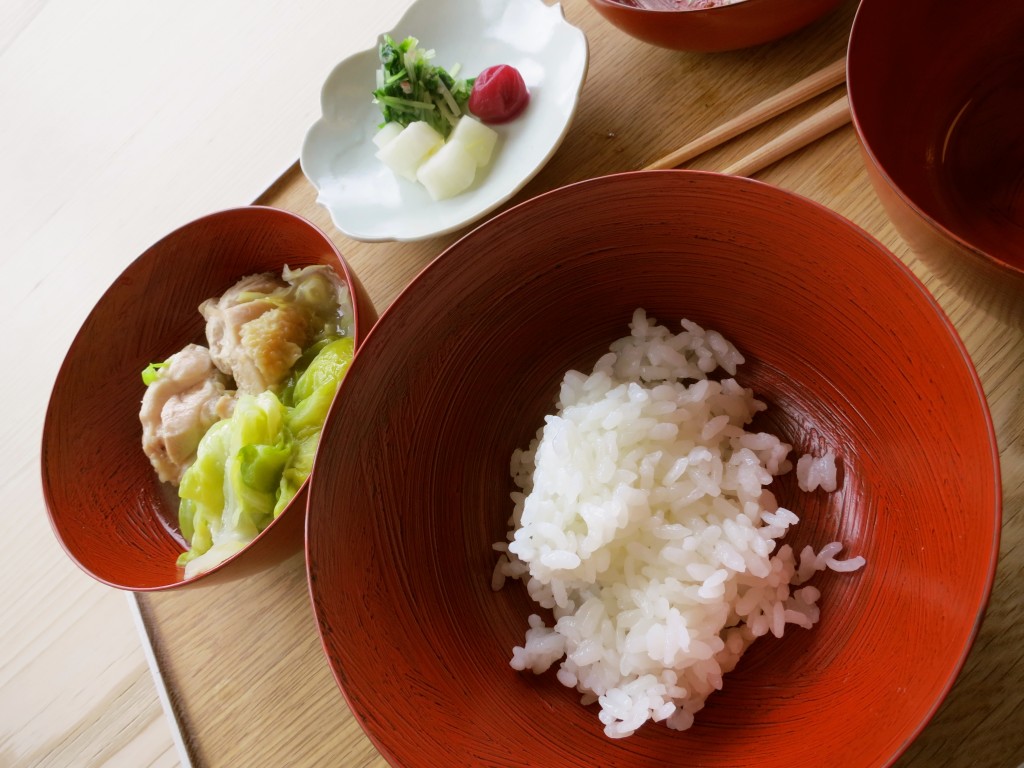 ---
After the rice and the soup were served, they led us to another room, the tea ceremony room. A big thick wooden table was in the middle with a fireplace for the teapot. It was a very interesting mix of traditional and contemporary styles.
---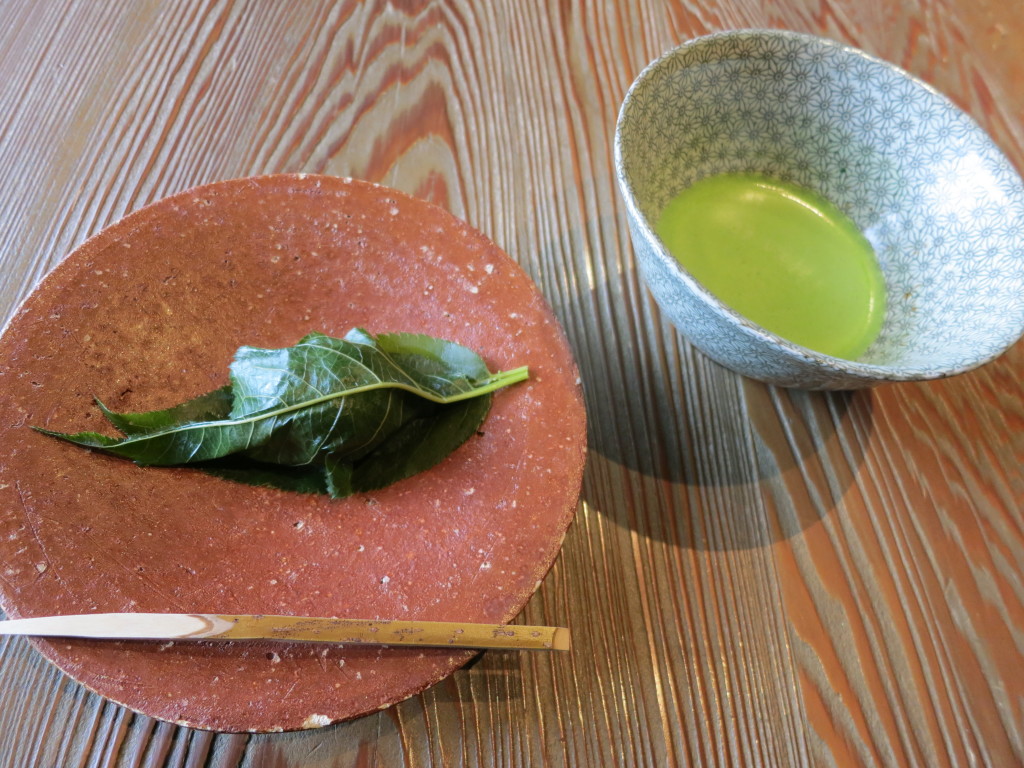 ---
Japanese sweets, called Wagashi, were served with green tea. I'm not exactly a fan of Japanese sweets, but these were excellent. My trip to Japan was during the Sakura season, so the sweets were a reminder of the season, and they were wrapped up with sakura leaves. The combination of the three elements was a treat for the palate.
Yakumo Saryo is definitely an unforgettable experience where the traditional and the modern combine in perfect harmony.
Yakumo Saryo
3-4-7 Yakumo, Meguro-ku, Tokyo, Japan