Just a little recap for my gourmet followers, some of my favorite restaurants around the world!
Yam'Tcha: Drinking Chinese Tea And Eating Dim Sum. – Paris
After my son's ardent recommendations, I started watching Netflix's Chef's Table, the documentary show created by David Gelb (Jiro Dreams of Sushi). He invites us in the kitchen of well-known chefs all over the world, and each episode is about their incredible path to success! The first one I watched was on Michel Troisgros, the three Michelin star chef, at his restaurant in Roanne-France, and since then I have to say I'm completely hooked!
Adeline Grattard – a one Michelin star chef – is among the few female chefs that shared their personal stories and experiences. She introduces us to her world, her anxiety, and her dreams. Since then,

Yam'Tcha

was on my bucket list. Not anymore!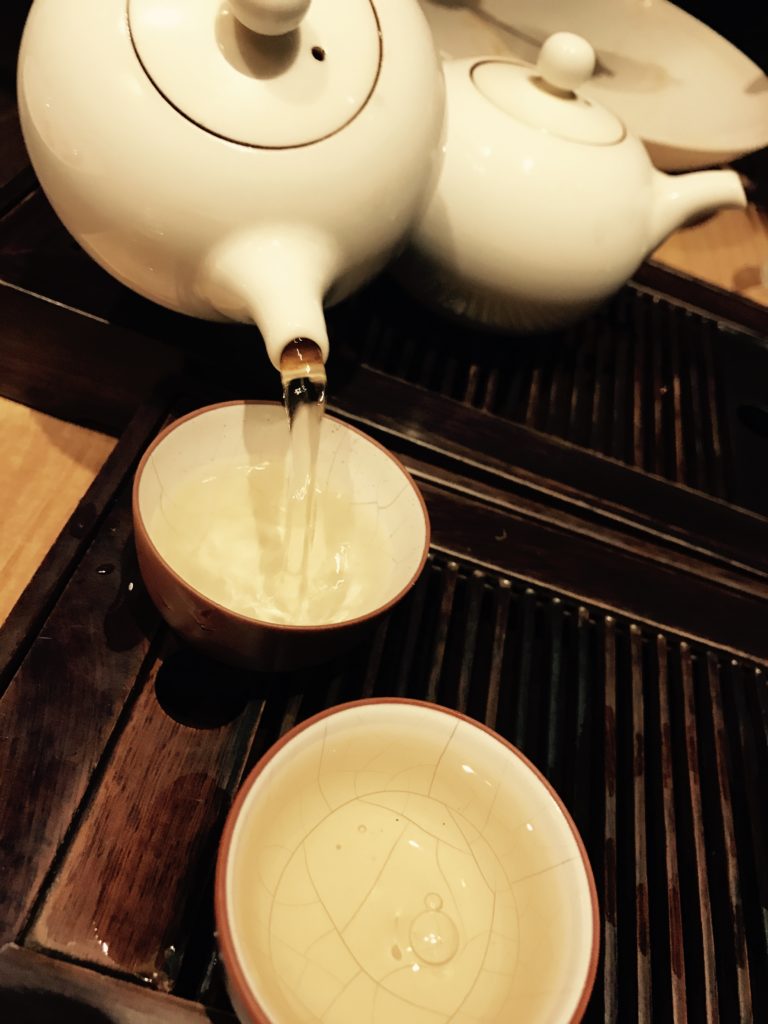 Gaggan by Anand Gaggan – Bangkok
Oh-my-word! This restaurant is mind blowing! I was not expecting this level of creativity and inventiveness, not only in terms of presentation and conceptualization of the dishes but also in their eye-popping tastes and flavors. It's one WOW after another. It's worth it (or almost) to get on a plane to Bangkok for just a night, brave the jet lag, just to try

Gaggan

!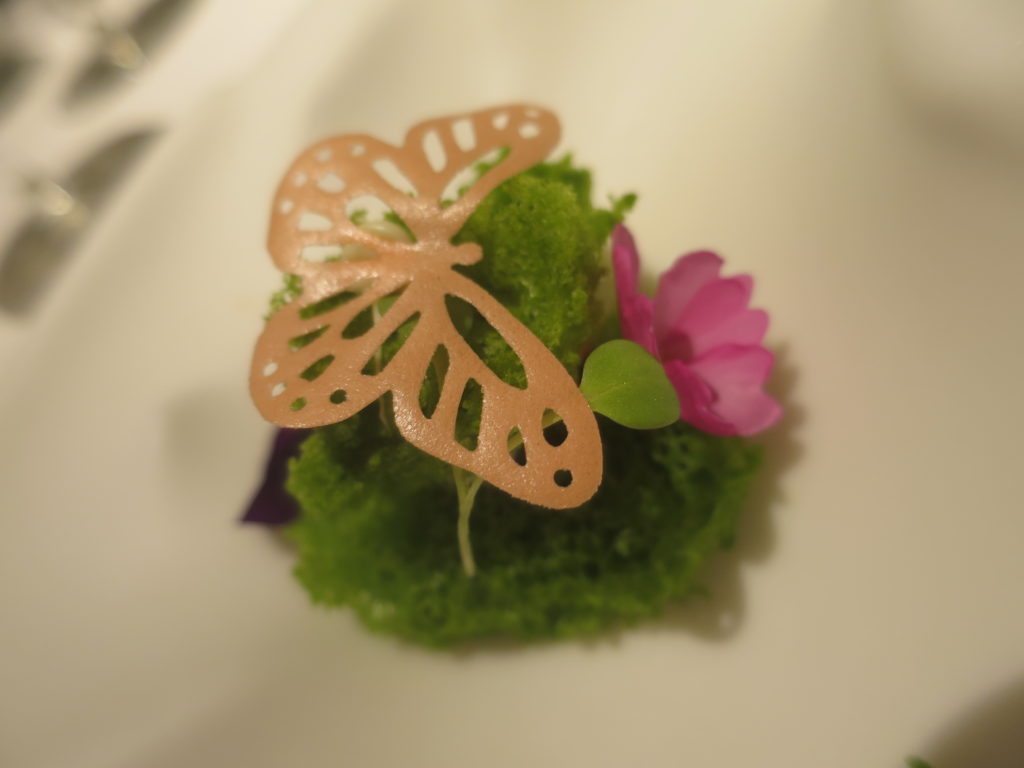 Craftale – Tokyo
Today's post is from my special guest in Tokyo: Valérie Steinlauf. Valérie is a food lover and a restaurant's connoisseur. I trust 100% her judgment and I'm very happy she's sharing with us her amazing experience at Craftale.
Who knew that a test drive for a Citroen convertible would lead to such a beautiful culinary discovery?
Craftale is located on the second floor of a building along the Naka Meguro River, which grants it a spectacular view during the cherry blossom season. It holds 20 table seats and about six seats at the bar by the kitchen.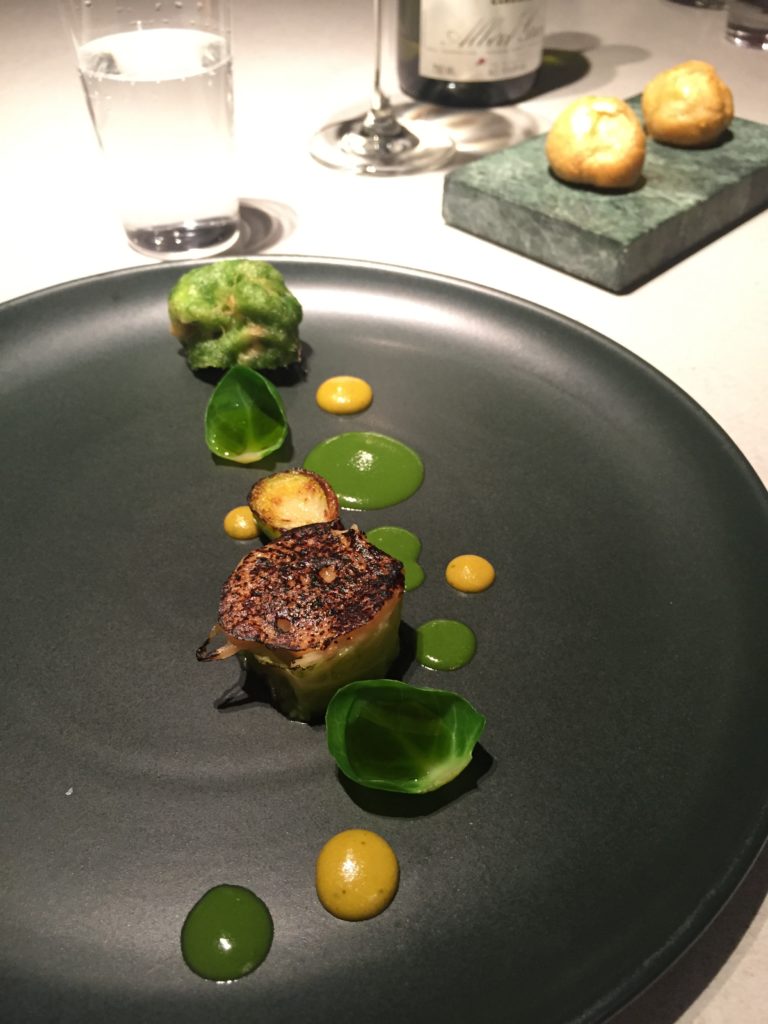 Oiji By Chefs Kim and Ku – New York
Oiji

was created from a partnership between two Korean-born chefs, Brian Kim and Tae Kyung Ku, who attended the Culinary Institute of America together and worked respectively at Bouley and Gramercy Tavern.
I can only congratulate Mr. Kim and Ku for their successful venturing beyond the traditional Korean dishes such as Bibimpap, Bulgogi, Gimbap, Galbi, and the popular Korean BBQ, although I do like those very much.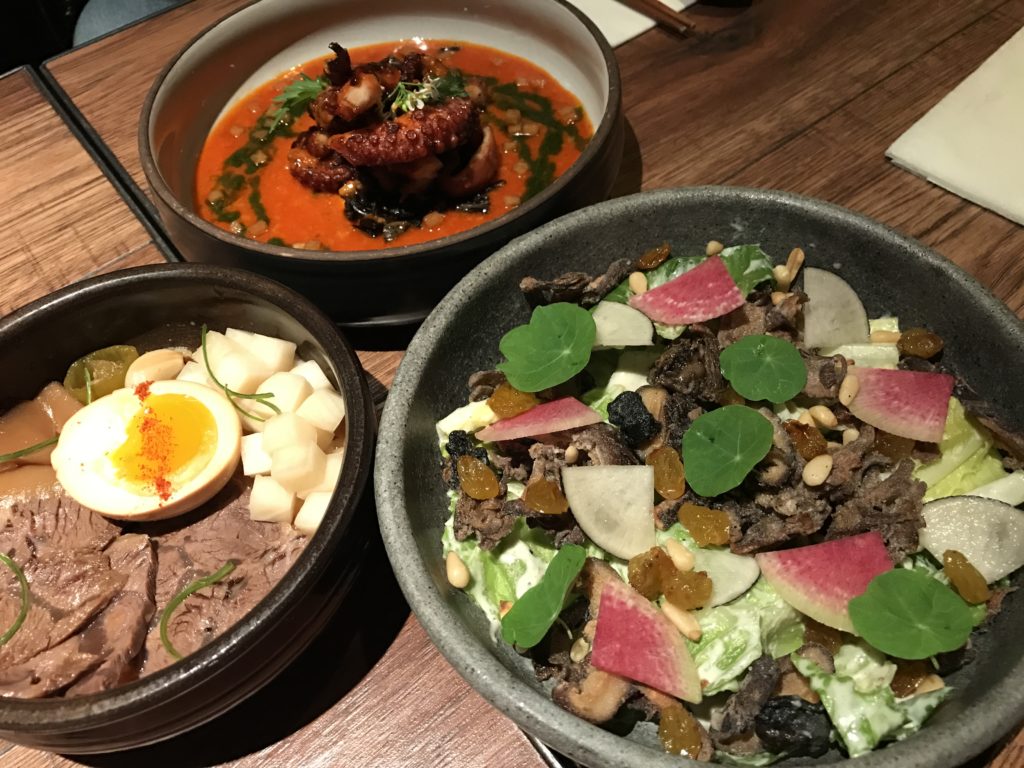 Guido de Luca – Paris
Guido de Luca

is a surprising little Italian restaurant. Well established in the 17th, it has a simple but elegant decor with an unbelievable menu! The atmosphere is very pleasant and friendly. The owner, Romano De Luca, is a constant in the restaurant, taking good care of the clients, guiding them in their choices with professionalism, and always ready with an anecdote or a little story.
It's certainly not a cheap restaurant but the quality and the originality of the menu is just outstanding. Not to mention the wine pairing, which is amazing.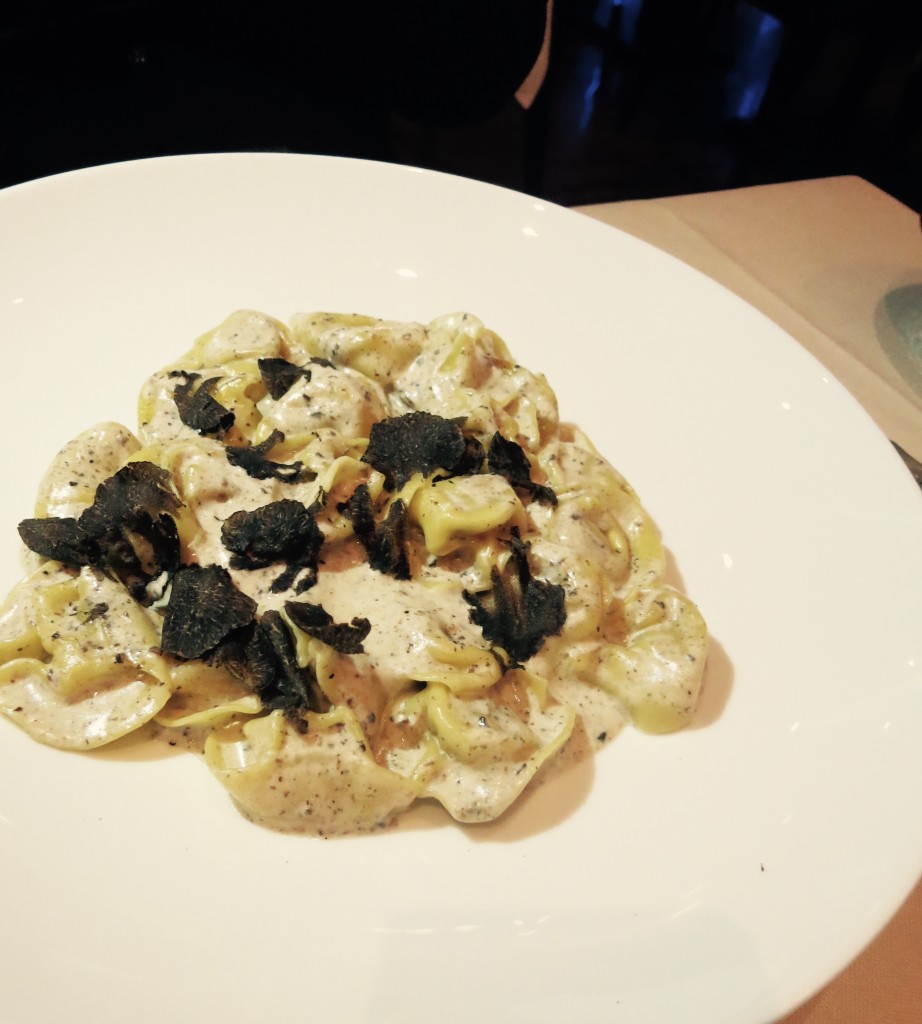 Cosme…if I may. – New York
Cosme

, in the Flatiron District, is the place where you eat the most sophisticated and creative Mexican food.
Chef Enrique Olvera creates dishes based on traditional Mexican food while using local ingredients and incorporating them in his recipes. The result is very refined and tasty. The presentation of each meal is beautiful and makes you want to dig right in.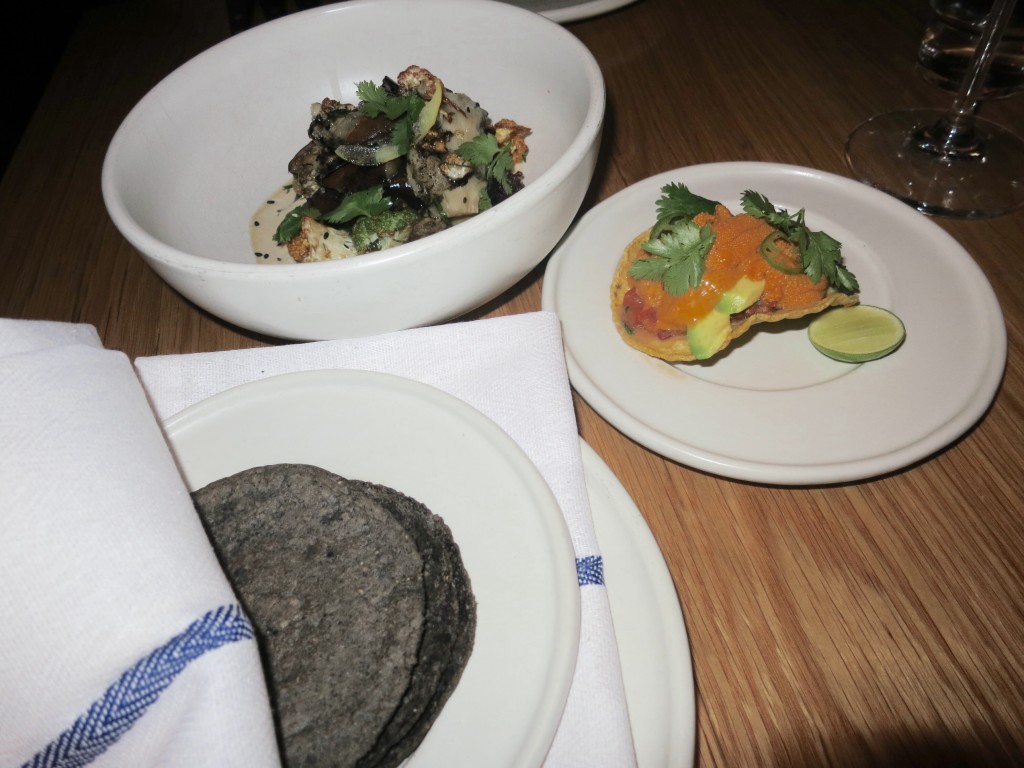 L'As – Tokyo
What a fabulous culinary journey I had with Chef Daisuke Kaneko at L'AS!
Chef Daisuke Kaneko, a young chef full of talent and ambition, opened this restaurant in 2012. He uses Japanese ingredients to explore French cuisine.
In 2014, he won the "GOLD EGG" award for RED-U-35, a top culinary competition in Japan.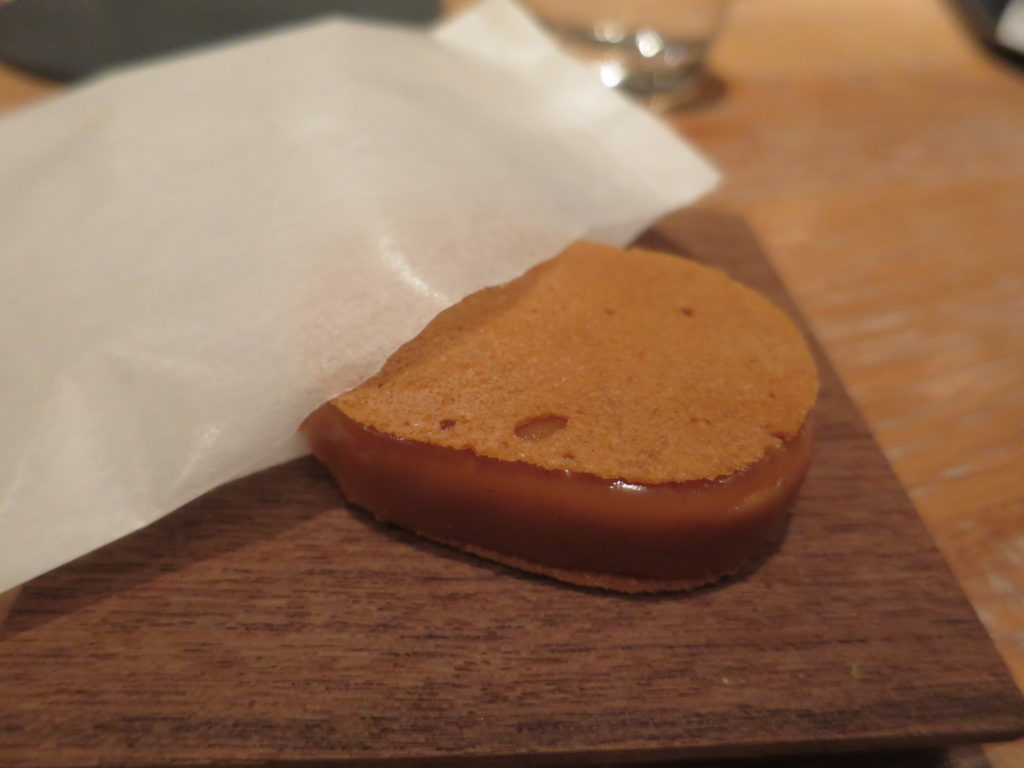 abri – Paris
I must say this restaurant is quite an experience. It has the atmosphere of a street food café but with outstanding cuisine!
The décor is, how can I say… missing! The only existing sign is the one from the previous establishment: City Café Sandwich. You need to be inside the restaurant to see on a bare wall four letters made of steel forming the word "abri".
Stay tuned for more restaurants to come!